Besides the fact that you may need to invest in a more effective deodorant, you may be privy to some other life changes now that the summer has arrived: your social calendar is growing like a wild weed. There's no shortage of beach trips and birthday celebrations (think about it: there's a lot of summer birthdays, huh? That's because people like to get busy when it's cold out. It's science).
It's a lot to take in, and it's easy to go from fresh-faced to hot-mess if you're sprinting from point A to point B, C, and D. Instead of declining invites or getting overwhelmed (it's too hot for that), stuff your bag with these quick fixes:
Vaseline: Vaseline is key. Like any good American, I loathe Tyra Banks, but she does have one thing going for her. She understands the power of Vaseline. Use it as a lip gloss, a perfume primer, and even as faux-eyeshadow. Use it on your dry ends to give the illusion that you're not in desperate need of a hair trim. Whatever works, really.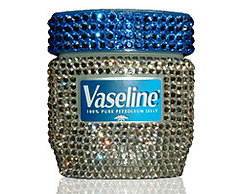 A toothbrush: It might seem excessive, but all too often, gum just don't cut it. The most obvious solution is Colgate Wisp, preloaded mini-toothbrushes that don't require rinsing. I wouldn't solely rely on Wisp, though– keep a folding travel toothbrush like this on call for potential mornings after.
Perfume: Carrying a glass bottle of perfume in your bag is ill-advised. If it breaks, best case scenario is you're going to have to replace it. Worst case? Your handbag will smell how Tammy Faye used to look. Instead of crying over spilled fragrance, invest in a roll on. They're cheaper and they last longer. Try Leila Lou, an essential oil for summer with notes of gardenia, pear, and freshly cut grass.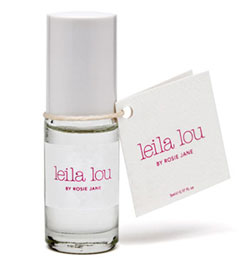 Mascara: Anyone who works with make-up will tell you– if you're running low on time or patience, you can still spare five seconds for mascara and lip gloss. Always apply mascara to both sides of your top lashes (starting with your eyes closed helps avoid clumping). Applied properly, mascara can awaken your sleepy peepers. At least to the naked eye.
Rolling Papers: There are many worthy rice papers that will instantly remove oil from your skin, but you won't find them at a 7-11. EZ Widers make for a quick and convenient fix for a shiny face. Plus, you could probably use them for other things. Probably. If you're into that sort of thing.
Fresh Underwear: Don't be stupid.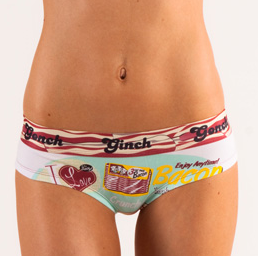 Disclosure: All products were provided for review. No monetary compensation was received for this review. All opinions belong to the author.