Are you smiling yet? Quip for kids = a thing.
Fellow parents know that kids, although wonderful small humans, have a tendency to steal toothbrushes. Especially the kind with motorized bits that really do a great job of brightening and whitening teeth — something about motors makes little ones drool, and we mean that literally. But good news, citizens of the future, Quip kids toothbrushes finally exist.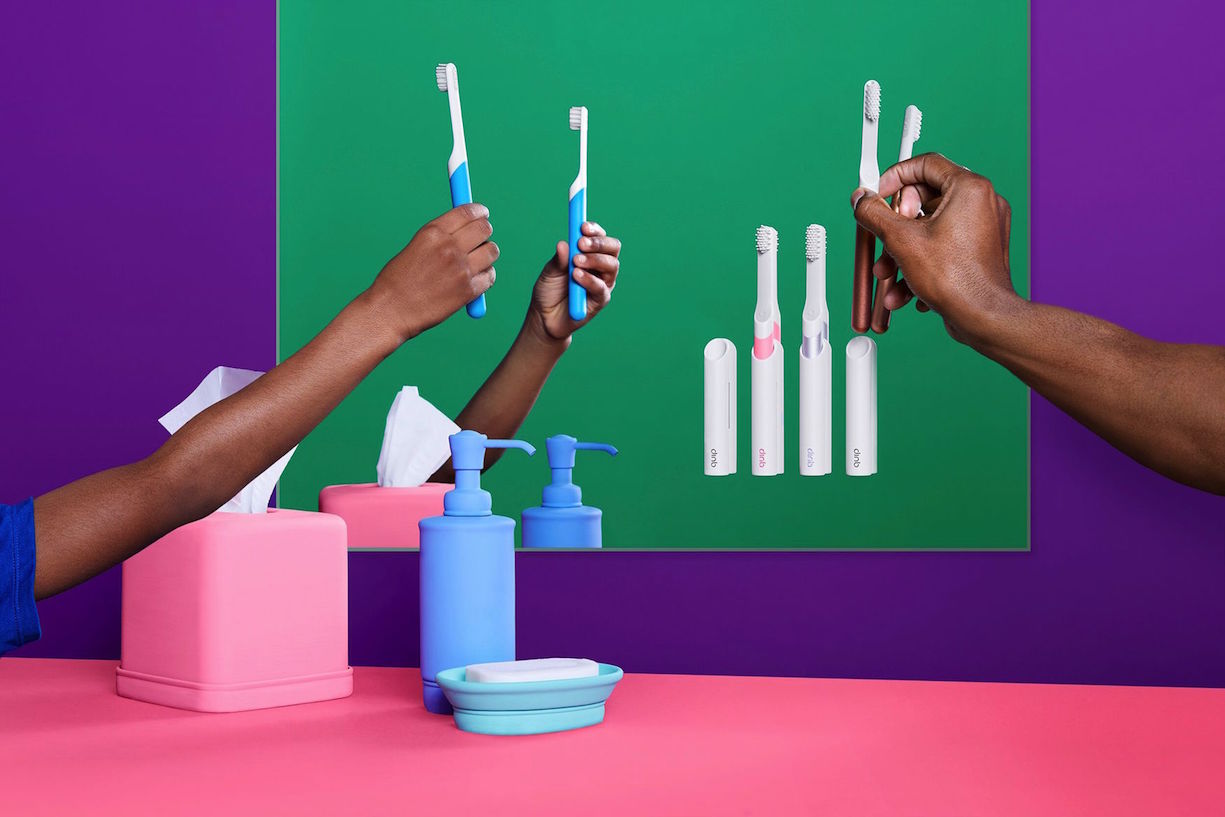 The Quip kids toothbrushes start at $25 for a starter set with a brush head and kids flavored toothpaste subscription (and then $10 every three months with free shipping). Or you can opt for a $30 kids starter set with a brush head subscription ($5 every three months with free shipping thereafter).
We happen to love the $30 option so kids can actively choose their own toothpastes — they all seem to have favorites.
READ MORE: Is charcoal toothpaste bad for teeth? YES.
Quip kids toothbrushes all come equipped with timed guiding pulses for a full two minutes of brushing, soft bristles, smaller kid-friendly heads, and sonic vibrations. Those sensitive vibrations are good for their teeth and great for your bathroom, because less mess and splatter means less cleaning for you.
Did we mention they're also waterproof and shower-safe? Mistakes often break things, but probably won't break your little one's new toothbrush. They come in pink, green, purple, and blue, and we're pretty sure every sugar-laden gift needs to come with one of these on the side.
Love this article? For more beauty, style, travel, and trending topics check out The Luxury Spot on Facebook. Like us and we'll love you back!