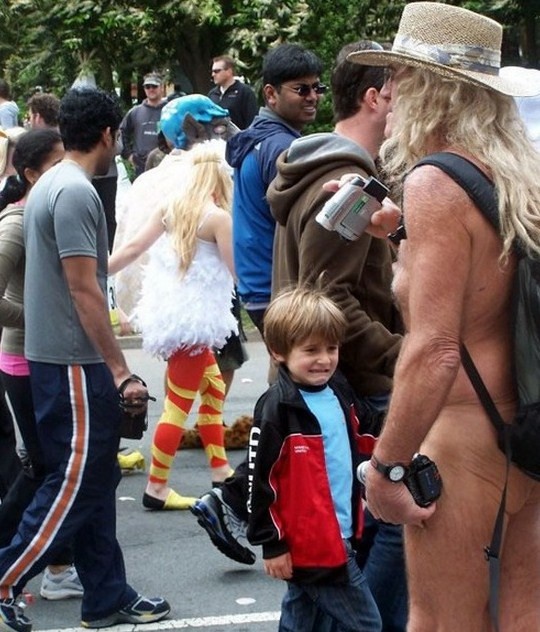 Have you ever been to a nude beach? If you have, you know that the idea in your head of bronzed, beautiful bodies laying out with their body parts exposed like fruit on a fugging platter is entirely false and only exists in our imagination. Nude beaches are where the oldest, hairest, most decrepit of people go. Namely, because they have moved beyond the modesty of insecurity and don't really care what anyone thinks.
That is irony for you. Young, beautiful people are insecure about their beautiful bodies. Old, less attractive people no longer care. Are you there God? Its me, Gargaret. Can you please explain this?
When you are young and attractive, you care more about what people think. That is why we spend hours in the gym, plucking our eyebrows, shaving our assholes, and buying fashionable clothing. I have found that (even more ironically), the more you work out and take care of yourself the more insecure you are.
Then one day, you reach a certain age where you realize it doesn't matter what the fuck the world thinks. The world isn't a single entity. It is comprised of millions of individual people, and even if you ask, you will never actually know what any of those people are really thinking.
So I think we should all take a page from the book of old people. We should realize that these are the only bodies we are ever going to have, and embrace them while they are still hot enough to embrace us back.
Do I think this is reasonable? Probably not. The true acceptance of your body seems to be something that only comes with age. And that, in itself, is inherently beautiful.
[
via
]