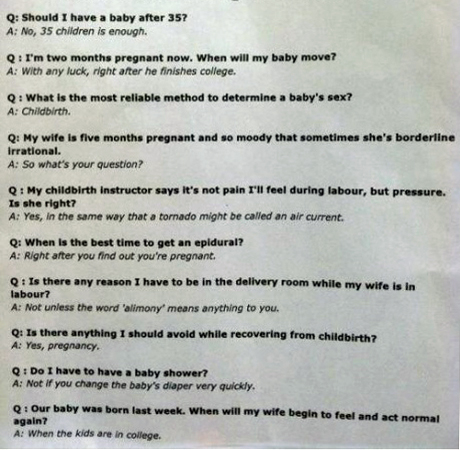 Granted, I have never been pregnant before, but its not for lack of trying. I have experienced many pregnancies between my sisters and my friends. The biggest truth that I have learned about it is that while it is an amazing experience and gift, (sort of the same way a tape worm is an amazing diet and gift) parts of it really suck.
Constant vomiting while you only grow larger? Circulation so bad your hands go numb and you can't even give your frustrated baby daddy a decent handy? Emotions so volatile they threaten to finally sink the West Coast of California into the sea? Pregnancy isn't exactly a party.
It sucks almost as much for the gay best friend, because his #1 woman/beard can no longer drink, no longer leave the house, and no longer swap size xxs Uniqlo deep-v t-shirts. No matter how big your problems are (you caught your boyfriend masturbating to straight porn, your pecs aren't big enough for entrance to the next circuit party, your boss stopped sexually harassing you in favor of a younger, cuter intern) they don't even compare to the horrible things going on inside the body of a pregnant lady.
Pregnancy is a time of great change in one's life, and I totally support it. Just remember though, that your gays are like your children and if neglected, they might act out and end up getting pregnant themselves.
Do you really want to listen to the gripes an already-bitchy gay with a bun in his oven?