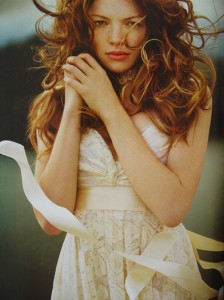 Although it sometimes sucks to not be able to leave the house without wearing SPF 70, for the most part I love being a redhead. So it makes me very nervous when my locks start to lighten in the summer from spending too much time outside and people start to call me "strawberry blonde."
Luckily, one of the great things about being a redhead is that products geared toward us can be had very cheaply in the clearance aisle because they're always being discontinued!! (That happens when only 2 percent of the population is your target market.)
At drugstores, Pantene, Suave and John Frieda have shampoos, conditioner, glazes and hair masques – not only for redheads, but also for blondes and brunettes. These don't give a huge boost of color immediately, but it seems like the results build over time.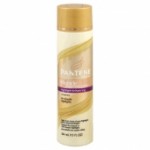 My favorite brand of color-depositing shampoos and conditioners is L'Oreal Professionel Colorist Collection, which I usually pick up at Ulta. At about $16 for an 8-ounce bottle, it's quite a bit pricier than the drugstore brands, but it also has a lot more pigment. This line offers two or three different red shades of color-depositing hair product, which is also nice for us gingers :).
Disclosure: All products were provided for review. No monetary compensation was received for this review. All opinions belong to the author.