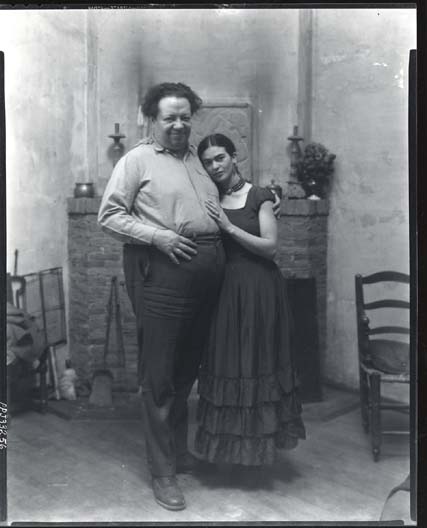 If you have ever seen the Frida Kahlo movie with Salma Hayek then you know what I am talking about. Sometimes love makes you a little crazy, and if you saw her eyebrows in the movie then you know what I mean by crazy. The problem with insanity though, is that most of the time people who are off their rocker don't realize it. So, I have devised this list of tips to help open your eyes. Ask yourself the following questions:
1. Have you ever found yourself sitting at home, cutting out printed Facebook photos of your girl/boyfriend to paste into a love collage while listening to Joan Osborne, and saying to yourself "If God really was one of us, he would bless my relationship with his golden tipped fingers," and then crying when you decide that tomorrow will finally be the day you actually introduce yourself to your said girl/boyfriend in the halls?
2. Have you ever carved or tattooed someone's name into any part of your body? Did you use a butter knife that he/she used to butter their croissant at IHOP?
3. When you masturbate do you actually think about the person you are with?
4. Have you ever driven by your girl/boyfriend's house over and over again? Then realize that you had broken up? Then realize that they moved away? Then realize that you were 7 years old when all this actually happened?
5. When your girl/boyfriend goes out with their friends, do you find yourself incessantly texting them? Then donning a wig and sunglasses at night to catch them out at a bar? Then roofie-ing yourself and introducing yourself to them as Samantha, trying to see if they will cheat on you with you?
If you said yes to any of the above questions, you are probably a little crazy. But you are also probably a little awesome. So give me a call.
[
via
]