Scalp exfoliation is the next big wave in hair health and increasing scalp circulation.
We're sure everyone's on the same page that our luscious hair comes from the scalp, right? That obvious little factoid even starred in a hair commercial or two over the years. Even though it's something we all know, for some reason we all tend to overlook our scalp health. It's part of the reason scalp exfoliation is on the rise in the hair care scene.
We know what you're thinking. You exfoliate the gross skin off your feet, not your scalp! But your scalp needs just as much TLC as your toes to stay healthy (and to grow your best hair ever).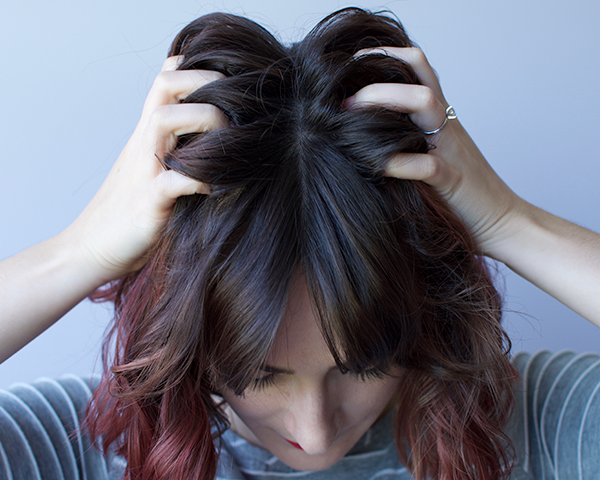 Product build up is one reason we need a good scalp exfoliation. The less people wash their hair (like every third day or once a week, you know who you are) the more product buildup can chill out on your dainty head. Dry shampoo, hair spray, conditioning treatments can all rest on your scalp causing build up, dull hair, and clogged pores and even damage hair growth. A little occasional scalp exfoliation could be a major help in the fight for shiny, perfect locks.
And if that isn't a good enough reason let's chat hair growth. It seems everyone wants their hair to grow a foot overnight if you believe half the ads on Facebook or Pinterest nowadays. Although you can't magically sprout hair from your head, scalp exfoliation does increase your blood circulation to your scalp, helping to boost hair growth.
READ MORE: 15 Foods for Longer Hair
Scalp exfoliation is simple to do. Products that do it for you are somewhat hard to find, though.
Scalp Exfoliation Top Picks: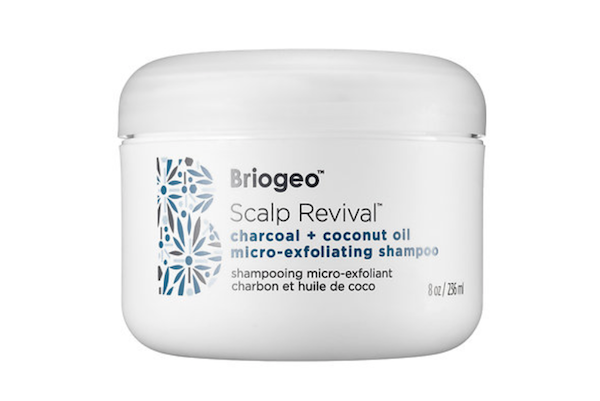 Briogeo uses charcoal and coconut oil to exfoliate, detox, and hydrate your scalp at the same time. Simply use like your standard shampoo, concentrating on your scalp and rinse to remove buildup and soothe stressed scalps. This option uses micro exfoliators so it shouldn't be too rough on sensitive scalps.
For a heavy duty scalp exfoliator try the manual action of this Alterna Haircare option. You can lightly scrub your whole scalp pre-shampoo to dislodge product and dead skin to be washed away afterwards. Besides the manual brush it has fruit enzymes to gently exfoliate your scalp.
If you have an oily scalp we can't recommend this Phyto shampoo enough. It's an oil controlling shampoo that exfoliates your scalp at the same time. It's helpful for dandruff too, without being too drying on your hair or scalp.
READ MORE: The Best Dry Shampoos for Dark Hair
DIY Scalp Exfoliation
A DIY? Simple. All you need is a non-clogging oil like argan oil and an exfoliating agent. We suggest to use something small, but not too sharp like sugar instead of salt. Simply mix together a few tablespoons of your sugar and oil to create your scalp exfoliator! Quickly use your fingers to massage the mixture into your scalp, then shampoo off.
Love this article? For more beauty, style, travel, and trending topics check out The Luxury Spot on Facebook. Like us and we'll love you back!