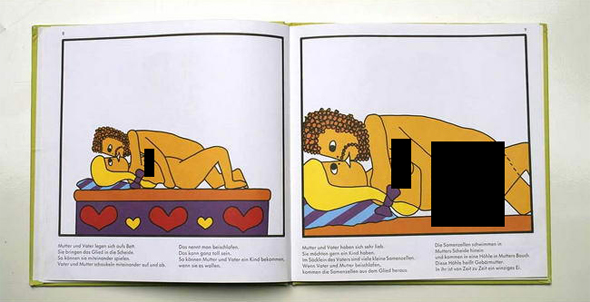 I have to start off by saying that I come from one of those families that never really kept any secrets when it came to sex. When I pranced out of my mother's glory-hole, I turned to her and said:
"What just happened?" (pointing at her vagina in a dazed confusion that would never dissipate)
She replied: "I fucked your father. Welcome to the world."
Apparently our family was meant to be German. These photos are from a German children's book that explains how babies are made. Every Republican President we have ever had is rolling in his grave as we speak.

[
via
]