I love the summer and spending time outside, even the hottest July in history doesn't deter me!  Admittedly, makeup meltdowns, caused by layers of foundation, moisturizer and sun block are annoying.  So glad I found one lightweight, deliciously scented product that combines a moisturizer that's totally not greasy, a respectable SPF of 30, and the best part for me, the coverage of a decent foundation.  With shea butter, antioxidants and a neutral dark tint I know I'm doing good by my skin and my skin looks great!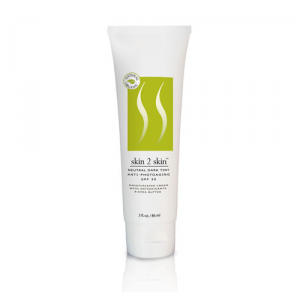 It's from Skin2Skincare and costs $68–totally worth it for three essential products in one and for the ease and speed of being able to apply just one product and go.
The color borders on a bronzer, looks completely natural and feels super clean.
Disclosure: All products were provided for review. No monetary compensation was received for this review. All opinions belong to the author.