Cold weather is annoying but you can make it better by having a warm soup for dinner. Image and recipe via Cookie and Kate.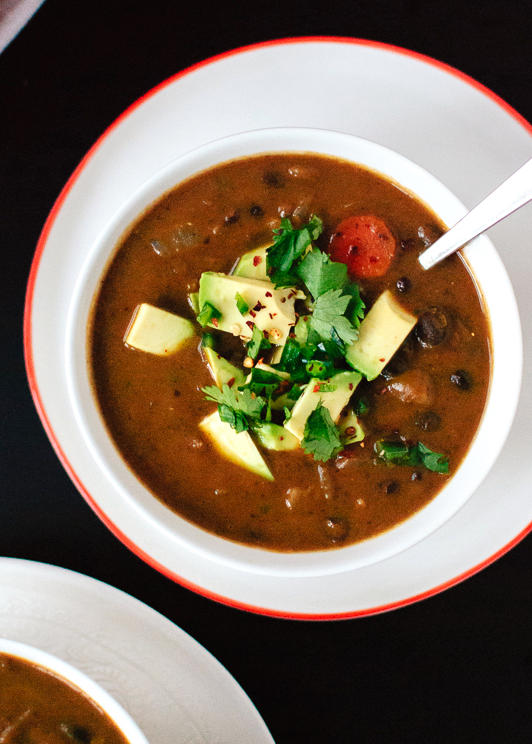 Ingredients
2 tablespoons olive oil
2 medium yellow onions, chopped
3 celery ribs, chopped fine
1 large carrot, peeled and sliced into thin rounds
6 garlic cloves, pressed or minced
4½ teaspoons ground cumin
½ teaspoon+ red pepper flakes
4 (15-ounce) cans of black beans, rinsed and drained
4 cups low-sodium vegetable broth
¼ cup chopped fresh cilantro (optional)
1 to 2 tablespoons sherry vinegar, to taste, or 2 tablespoons fresh lime juice
Sea salt and freshly ground black pepper, to taste
For instructions, click here.