This healthy recipe makes being a vegetarian not seem so bad. Another vegetarian recipe to try: Veggie tacos. Image and recipe via Happy Folks.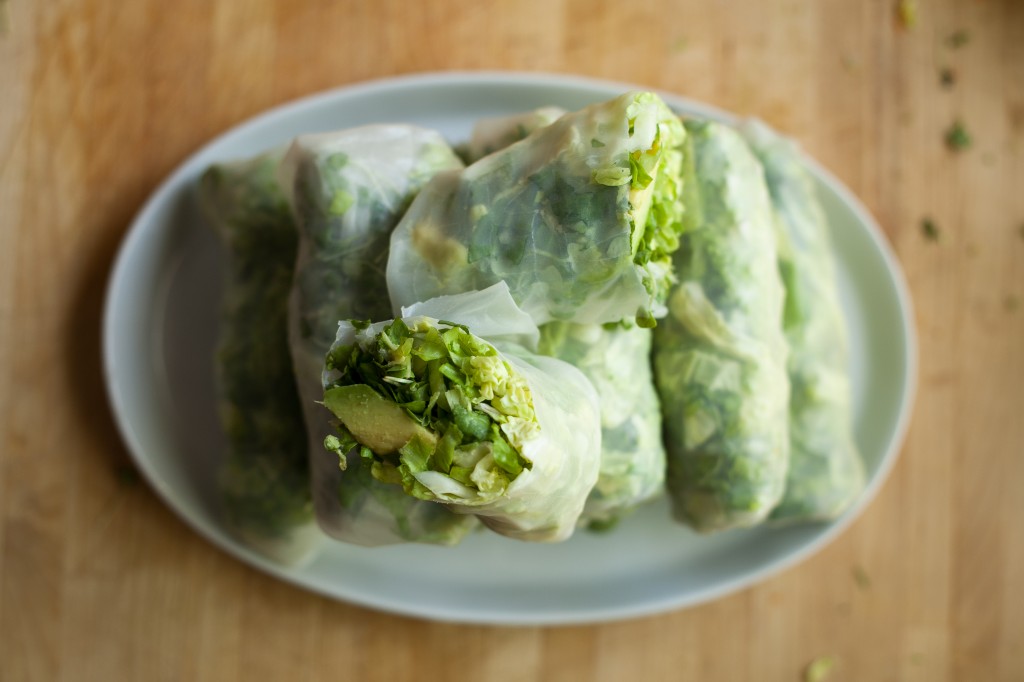 Ingredients: 
1 dozen medium rice paper sheets
1 head napa cabbage, shredded
3 cups escarole (or soft lettuce), shredded
2 cups micro basil
2 cups whole mint leaves
3 avocados, segmented
Carrot Ginger Miso Sauce 
2 tbsp miso paste
1/4 cup minced spring onion
6 tbsp olive oil
2-3 tbsp finely grated carrot
2-3 tbsp finely grated ginger
1 tbsp toasted sesame oil
t tsp rice wine vinegar
2 tbsp honey (brown rice syrup for vegans)
juice of one lemon
sprinkle of salt
For instructions, click here.