Strawberry legs, be gone!
Suns out, gams out! In the summer heat there is nothing that's going to stop us from wearing shorts or dresses to feel comfortable. We're down for shedding heavy layers no matter the skincare prep time we need to put in first. Once we got our sunscreen routine down pat, it was time to look down at the strawberry legs situation.
But first, what causes strawberry legs? No prizes won for guessing that's not the real name. Dr. Audrey Kunin, MD and founder of DERMAdoctor, told us that strawberry skin (AKA strawberry legs) is a cute term for keratosis pilaris, otherwise known as KP. She explains, "This common condition affects nearly 50% of people worldwide."
So many people are affected with chicken skin, or strawberry legs! The condition causes tiny bumps on the skin that are visible and can feel rough to the touch. Luckily there is a pretty routine way of dealing with this skin condition.
Chemical Peel
Dr. Ava Shamban, celebrity dermatologist and founder of SKIN FIVE, suggests hitting up your favorite dermatologist. "The combo of a lighter chemical peel alternating, and with a loofah scrub and finally a thick moisturizer," is her go-to for treating KP. This chemical peel is under $30 and works at home.
KP Moisturizer
Dr. Kunin knows how frustrating strawberry legs can be, so she created her own product to help. "DERMAdoctor offers a patented solution known as KP Duty." It's a lotion that helps to smooth the skin and ease the appearance of the dots associated with KP.  Dr. Kunin suggests exfoliating the skin first before applying KP Duty.
DIY Scrub/Hydrate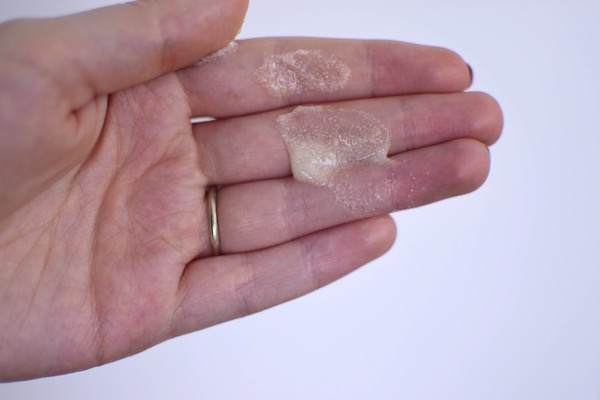 You can always go the DIY route though we suggest the same general set up: exfoliate then hydrate. We like to make a DIY sugar scrub for everything from our lips to legs! Scrub it up, wash it down, and follow up with your favorite thick moisturizer.
Moisturizer with urea
When you're looking for your moisturizer, we suggest looking through the ingredients list for urea. This ingredient has been shown to make a difference in the treatment of KP. Couple it up with exfoliation and you're on your way to smooth legs! A great choice you can find in any drugstore is Eucerin.
Love this article? For more beauty, style, travel, and trending topics check out The Luxury Spot on Facebook. Like us and we'll love you back!