Sun-proofing isn't just for your skin and makeup- it's a real deal beauty girl issue for anyone with fabulous color, curls, or even minor damage (that's right, if you've used a heated styling tool even ONCE this year, you're in the group of "need sun protection"). We caught up with Joel Warren of Warren Tricomi Salons for the dish on how to keep your lovely locks safe.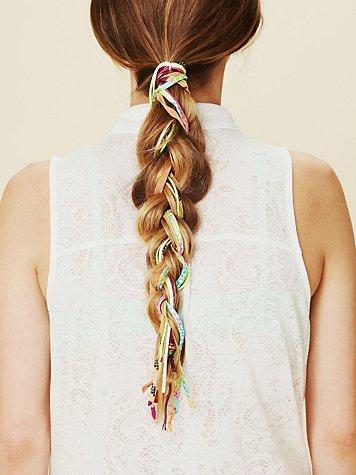 Before you jump into the pool. If you are going into a chlorine pool Joel says to saturate your hair with fresh water before you jump in. By doing this, your hair absorbs a minimal amount of chlorine so it is less damaging. As soon as you get out rinse your hair with fresh water (or wash it if possible) to get the chlorine out of your hair.
Don't sweat the small stuff. We are all conditioned to get our color done on a dirty hair day, but you might want to rethink that in the summer. Since you sweat more in the summertime and hair color oxidizes when it comes into direct contact with sweat, Joel recommends shampooing the day of your color. It will keep you hair color from prematurely fading.
Smooth on some L'Oreal Mythic Oil Colour Glow Oil. This amazing oil contains Linseed Oil, Cranberry Oil and UV filters giving your hair UV protection and radiant shine. You can use it as a pre blowdry treatment to deliver smoothness and shine and/or as a finishing product for shine, UV protection and frizz protection. Perfect for color treatment hair, Joel recommends 1-2 pumps throughout your hair before you head into the sun! Available here.