Calling all slackers and broke betches! If you're like me and often wait until the very last minute to snatch up gifts for the peeps on your list, look no further than these inexpensive ideas that'll have your loved ones grinning from ear to ear. And you know, convinced that you actually put some thought into that present this year. Because you did…you took the time to read this article, didn't you?
1. Santa Paws, $54.99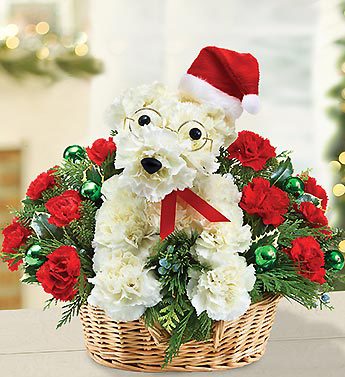 What's the quickest way to become the golden child in your family? Purchase your puppy and flower obsessed mom this dog-gone good, holiday floral arrangement! Filled with fresh carnations and fragrant greens inside a willow dog bed, you can even have it hand delivered from 1-800-Flowers the same day you order.
2. SNAP Infusion Supercandy Multi-Pack, $23.88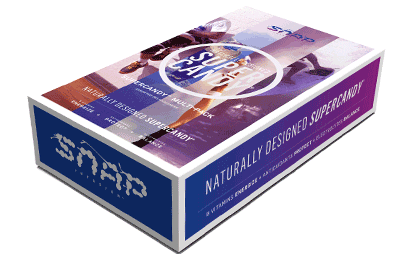 Let's be real, someone in your family is bound to be a crazy health nut/athlete, so instead of buying him or her mounds of fattening chocolate this Christmas, why not indulge in some Supercandy?? Yes, it's actually good for you and tastes great too.
3. GoSwype Microfiber Cleaning Cloths, $1.99 each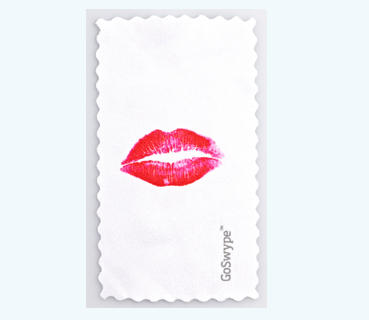 Perfect for the iPhone loving roommate in your life who you can't exactly afford to get much for, these cute cleaning cloths will remove her makeup, oil and 98% of all bacteria, including e.coli and salmonella, with a simple wipe of the screen. Plus, they come in a ton of fun designs!