You hate it now, but it was once your true love: the French Manicure. Chances are, it carried you through prom, helped you fit in with society when Legally Blonde was popular, and then somehow fell completely off the precarious ledge of style. Regardless of how much of a faux pas French Manicures are today, I think we owe it them by giving them some recognition in the form of a mini history lesson. Plus, how could you not wonder how this bygone mani originated?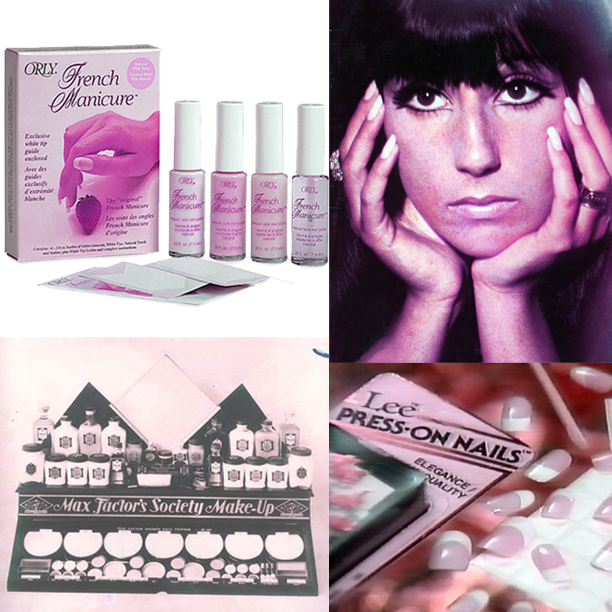 It's all Maksymilian Faktorowicz's (a.k.a. Max Factor's) fault. In 1927, he introduced rose-colored cream called Society Nail Tint and white liquid called Society Nail White. When applied to the surface of the nail and buffed, it would leave a subtle shade of pink, while the white liquid was applied under the tips. Voilà. An early form of the manicure, which didn't adopt the name "French Manicure" until 50 years later.
The name didn't originate in France. It originated in Tarzana, California. Jeff Pink (the founder of Orly with a weirdly appropriate last name), responded to a director's request for a versatile manicure so that actresses wouldn't have to match their nail color to their outfit in every scene. Pink's solution was white nail lacquer paired with a neutral base. He introduced his nail polish combination on the runways in Paris, and trademarked the term "French Manicure" in 1976.
Blame its popularity on Cher. She was one of the first celebs to really make the style famous. America seemed to adore those striking white tips, and now look where they are: on Midwestern high school girls who still wear coordinating sweatsuits.
Images [via]