Long gone are the days of traipsing back to your apartment wearing sweatpants and heels with mascara smudged down your face, and your underwear in your glittery clutch. In the age of random hookups and electric music festival deaths, the modern woman has come up with a solution to the typical walk of shame outfit. I introduce to you the gym-shorts boyfriend-dress.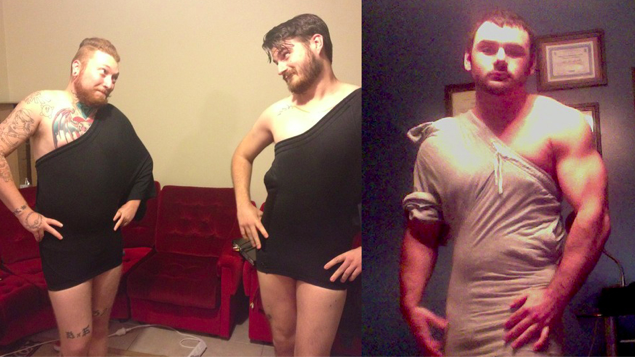 What started as a minor trend on Reddit involving cross-dressing has become an Internet sensation, as women realized they no longer have to sacrifice early morning style for a night of random sex. The next time you wake up in the bed of some guitar-playing ex-frat boy from Iowa (he can only play one song, and it's by DMB), instead of throwing on the first sweatshirt you see, dig a little deeper for the gym-shorts. Sure they may smell like week-old cheese and sweaty balls, but you will turn heads as you create a one-shouldered rayon mini-dress that is perfect for brunching with the girls, and making fun of how slutty you are.
Fun Tip: If the stench is that unbearably strong, look in his kitchen for Febreze. Every guy owns Febreze because its cheaper and easier than actually cleaning, and comes in a variety of sexy fragrances such as unrealistic mountain wind, and vomit-inducing spring flowers.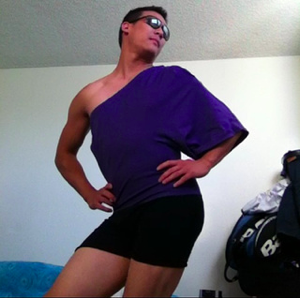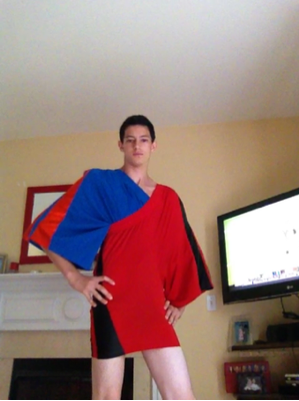 [
via
]