A mysterious boiling river in Peru runs so hot it can boil small animals alive.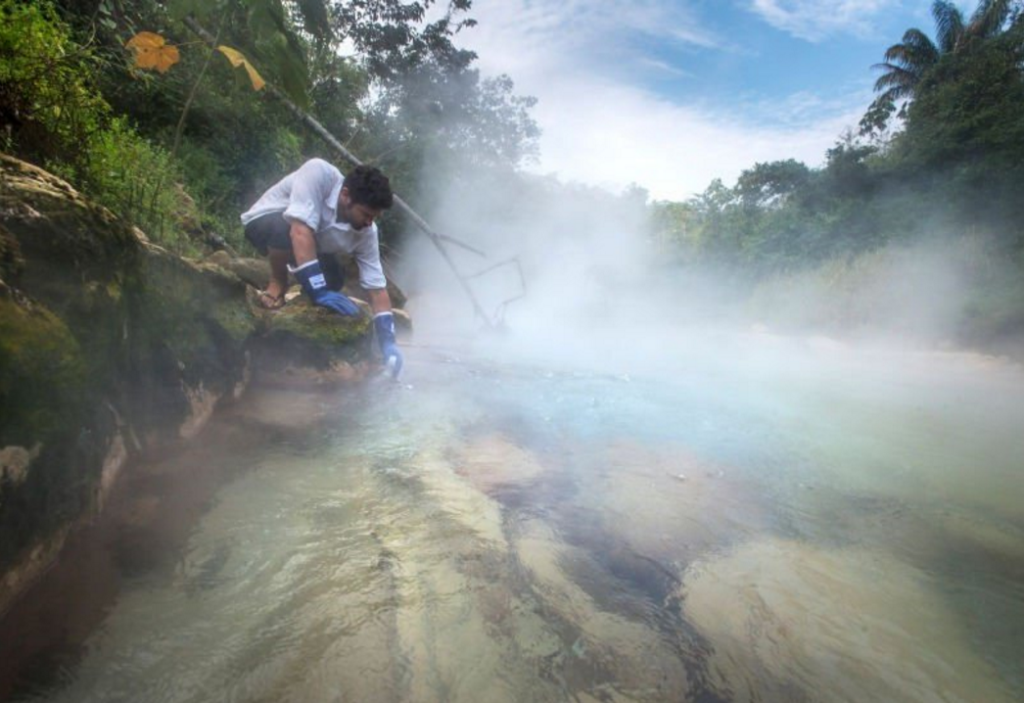 I take a lot of baths, so the idea of visiting a hot spring has always appealed to me. The idea of boiling alive in that hot spring does not appeal to me however, so consider this post a public service announcement about river-bathing in Peru.
Deep in the Amazon rainforest in Mayantuyaca, Peru, there is a river that is so hot it reaches a boiling point of 100 degrees (use celsius, you guys, act cultured for a minute) in some spots, which is enough to boil small animals alive or cause third degree burns. The locals, called the Ashaninka people, believe that an ancient serpent named Yacumama (mothers of the waters) unleashed the hot water. They call it 'Shanaytimpishka', or 'boiled with the heat of the sun.' Frankly I don't care what you call it, because it just sounds scary as anything to me. Nightmares.
READ MORE: Sheraton Huzhou Hot Spring Resort: Architectural Marvel
Nobody actually knows why the river boils, and scientists have written it off as a natural occurrence, even though it would take a large amount of geothermal heat to boil that much water, and the closest volcano is 400 miles away. If you want to read more about this mysterious river that can burn your tits off, there is a book called The Boiling River: Adventure and Discovery in the Amazon, by Andres Ruzo. In it, he says, "It feels like I'm in a sauna inside a toaster oven. Dipping my hand into the river would give me third-degree burns in less than half a second. Falling in could easily kill me." How appealing.
Take that for what it's worth, but if you find yourself hankering for a river dip in Peru, make sure you put a toe in the water first. If your toe doesn't melt off, (or get chewed off by piranha), dive in!
Or just bring some potatoes and butter. You can easily do a riverside mashed potato picnic from scratch.
[
via
]