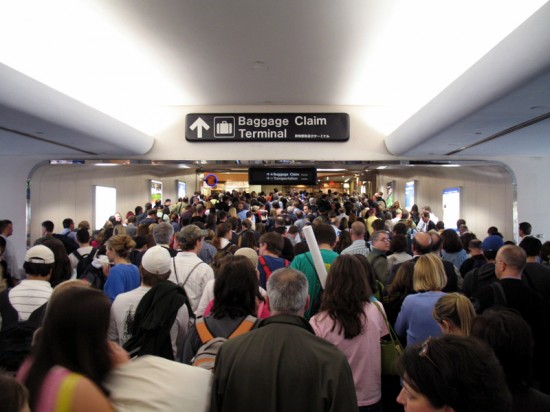 It's that time of year for holiday travel, endless airport lines, luggage filled to the brim with your fave fall fashions. Before you leave to reunite with the fam, make sure these items are on your travel checklist!
Flying to a hot and humid climate? Make sure you bring a gel en lieu of a heavy facial moisturizer. Going somewhere cold? Opt for a cream instead of lotion.
The drier the climate, the more water your skin needs to stay hydrated, so before boarding your flight, grab a bottle of water. One liter is sufficient for in-flight hydration.
Finally, never leave without your tech gadgets! Going without an iPad or other technology on a plane is like spending Thanksgiving without at least 7 outfit options. Now you can carry your iPad or tablet around in style with BUILT's Twist Top Sleeve for iPad. Not only is its zipper-free design easily accessible, but it is polka dot print, and polka dots are definitely having a moment right now.