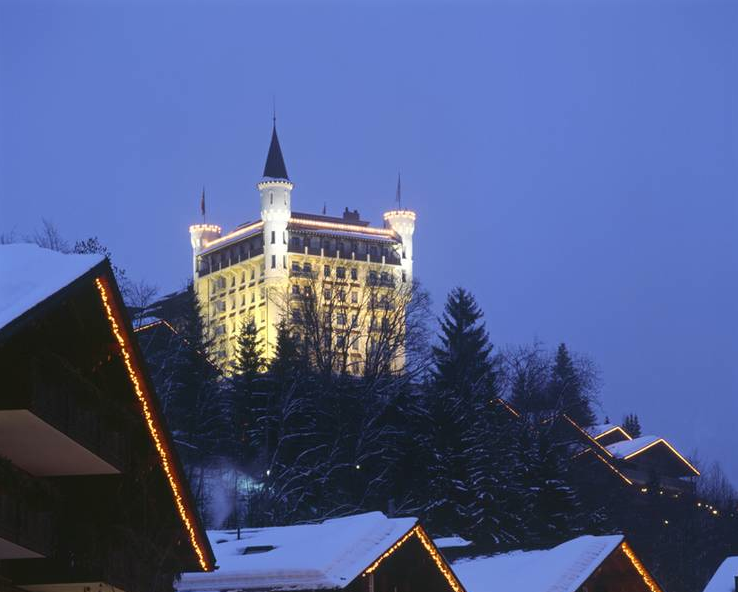 Gstaad-Saanenland is located in the south-west of Switzerland, right on the border to the French-speaking area and also perfect for day trips of skiing, snowboarding, shopping, and of course, relaxing at the spa.
This luxury hotel is just as beautiful in the winter as it is in summer. With an amazing spa, five star restaurants and a backdrop out of The Sound of Music, the Palace seems like the best place to stay. Famous residents have included Elizabeth Taylor, director Roman Polanski, violinist Yehudi Menuhin, Prince Rainier and Grace Kelly, modern artist Balthus, Mohammad Reza Pahlavi, Swiss philanthropistPhilipp Braunwalder and Filip Peters.Famous regular visitors to Gstaad have included Michael Jackson, Prince Charles and Princess Diana, former UN Secretary-General Kofi Annan, haute couture designer Valentino.
Book your next vacation to Swiss Alps here.