I am pretty much the king of combining words in order to form new ways to communicate, in fact when I am drunk I speak only in abbreviations. I am not however, a fan of the word glamping. For those who don't know, glamping is a combination of the words glamour, and camping, and refers to a style of "camping" that involves real beds, running water, electricity, and gourmet food.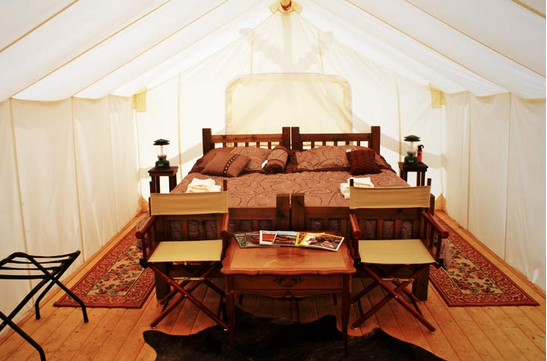 My problem with this concept is that camping is about getting back to your roots, experiencing a release from the modern world, and getting shitfaced on cheap beer via beer bongs. At its root, camping is a way of escaping your life and grounding yourself. You may pick up a few mosquito bites and a sore ass-bone from either the hard ground or the rough outdoorsy sex, but its worth it because you end up proving that there is still some primal human being left inside your technology, social-media, and stress-addled brain.
That being said, I would much rather people who are completely adverse to the outdoors to have some kind of happy medium to enjoy, so I guess I will have to allow glamping to be a thing. For all of you indoorsy types, here are the five best glamp-sites in the country. Just don't be surprised if you find a beetle hovering around your beef bolognese in a white wine sauce.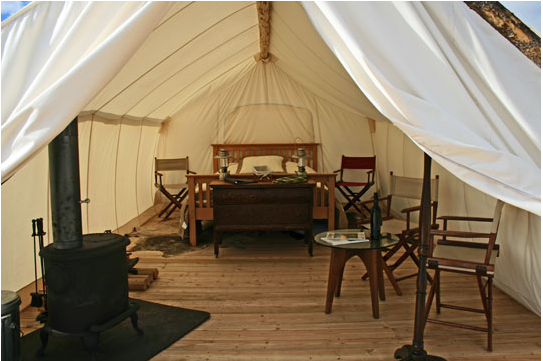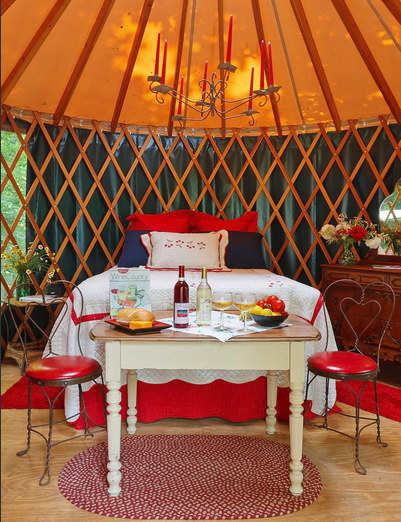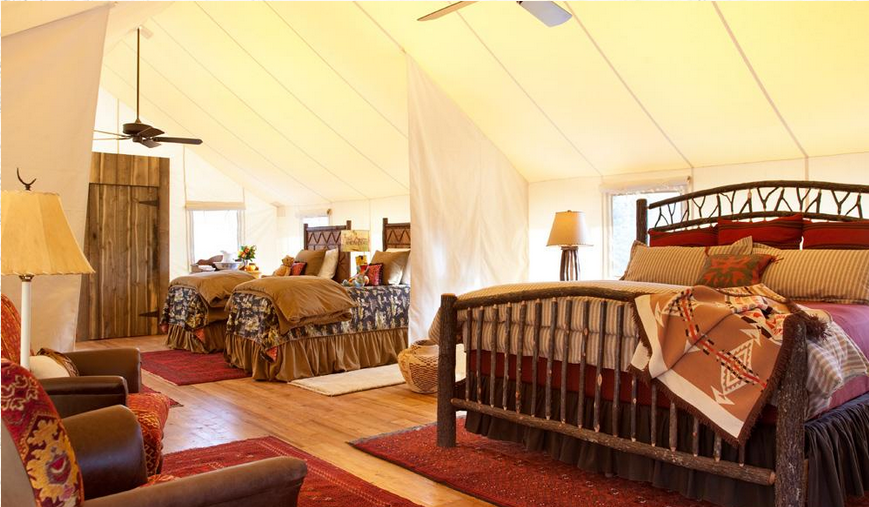 The Ranch at Rock Creek, Montana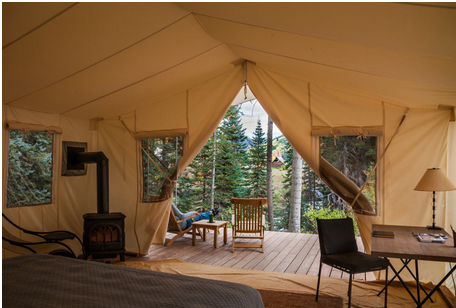 [ via ]