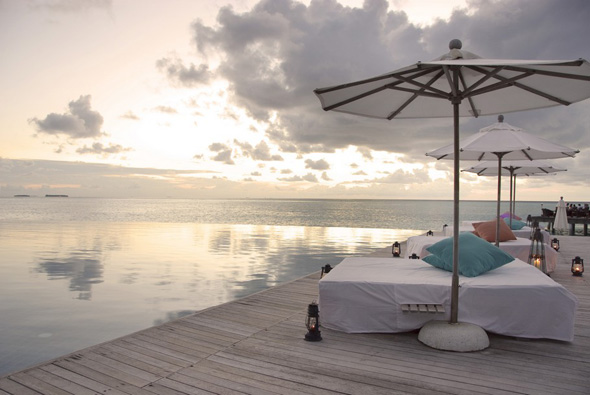 I am currently dating a British guy who constantly asks me what my dream vacation would be. I don't know why this is – I think maybe he is planning places to drop me off and dump me if he ever gets tired of me (he is too polite to just do it via text message). I always just say somewhere with a jungle and a beach (I can hunt in the jungle and have sex with natives on the beach).
The Anantara Digu Resort is nestled on Digu Island in the Maldives. I am still not 100% sure what a Maldive is, and can't be bothered to Google it but I now know the whereabouts of my dream vacation. The resort features private villas with their own stretches of beach and 9 luxury restaurants.
I think its high time I dived into the Maldives. Won't you join me?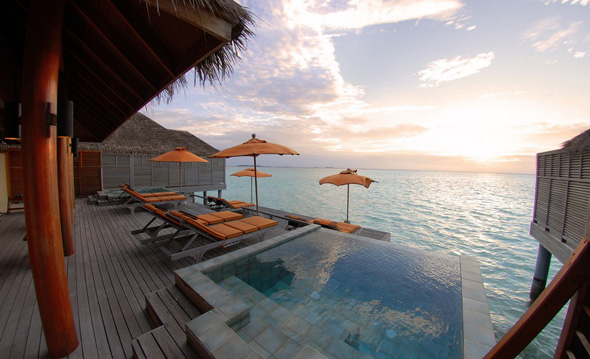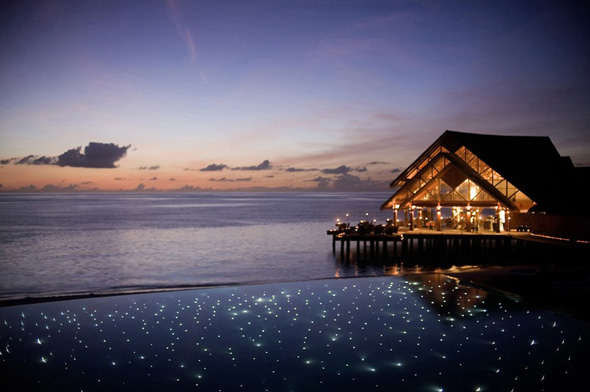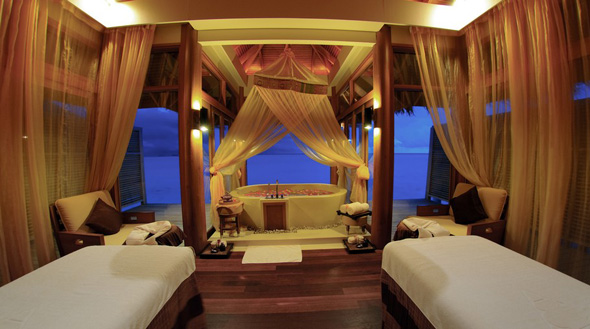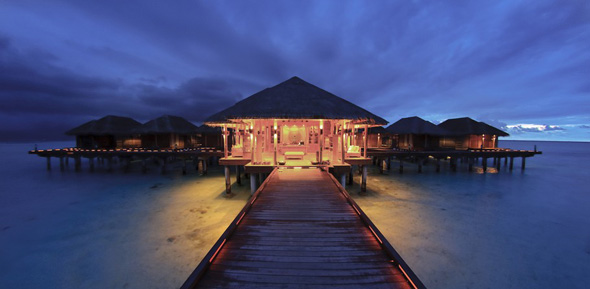 [
via
]