When you think of Las Vegas, you normally think of glitzy lights, flashy people, and casinos with free drinks in exchange for a few hours of dropping nickles suggestively into slots. Vegas during the daytime, however, is an entirely different beast. What happens when all the neon lights are turned off?
The Neon Museum, of Las Vegas is a non-profit organization dedicated to preserving the unique culture of the signage of Las Vegas. The signs of the city tell a story of its history, and what better way to explore it than to talk a walk through the Neon Boneyard, or the Freemont Street Gallery?
Bright flashy billboards and glowing neon signs are one of the things Las Vegas is known for. The city has its own individual vibe; in a place where blinking night lights extend into morning hang-overs neon lights and signs have become their own art form.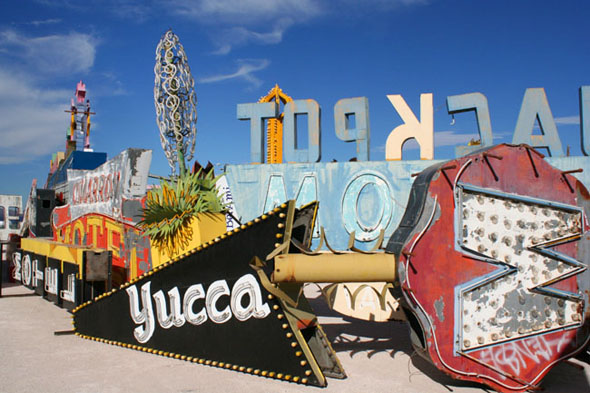 [
via
]