Eyeliner dots are the easy eye makeup hack you've been waiting for.
Today we're walking you through a tutorial to put perfect little eyeliner dots right underneath your eyes. Hear us out! The eyeliner dots technique may not be something that your office manager will love, but for special occasions (or music festivals) you've got to try it, at least once. The reason why we love the eyeliner dots technique is because it's editorial and high fashion (seen on many a runway), but totally accessible to do at home. You don't need any special equipment or products, just a mirror and your favorite liquid liner.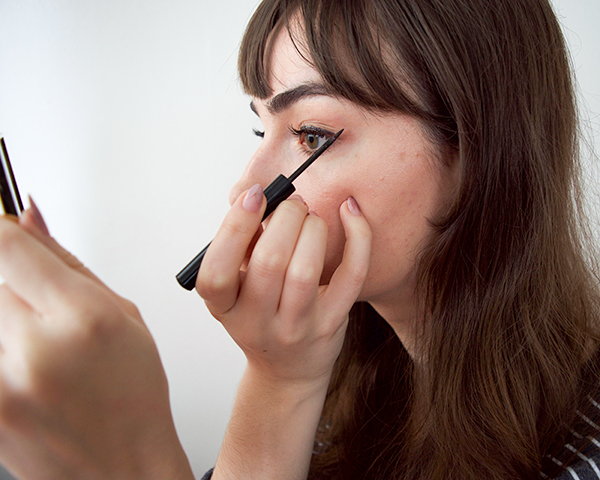 Start with a wing
This look needs to be paired up with cat eyeliner. Unlike the usual cat eyeliner we'd recommend, we think this look needs to be bigger.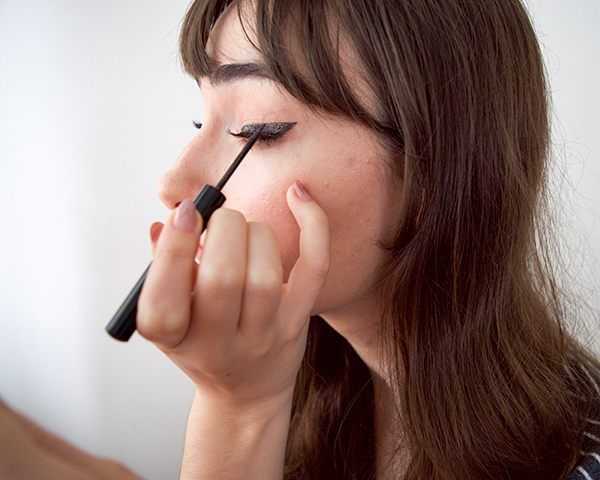 But, instead of making it a longer thin cat eye, we're going much thicker (by the way, you can achieve perfect cat eyeliner using a penny). This effect is pretty bold, so there is no sense in skimping on the liner. Get this flick by doing the angle of the wing first, to make sure it's as long as you want. Then, pull from the tip inwards to create a thick cat eyeliner.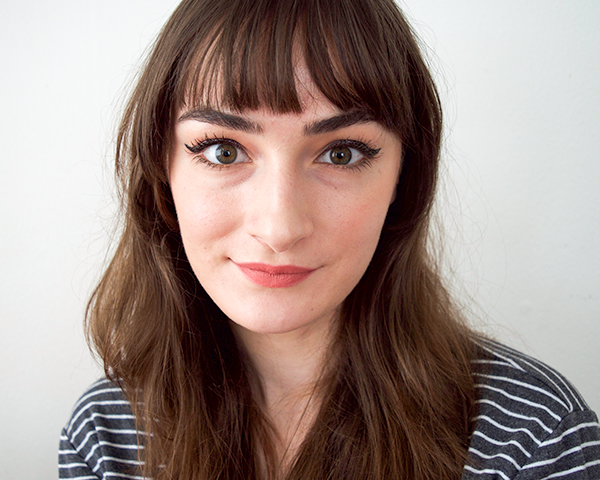 If you have hooded, or even slightly hooded eyes, it may just look like regular liner when you are looking straight on, but don't sweat it. It looks much more bad ass to have a thick liner look than a skimpy kitten flick.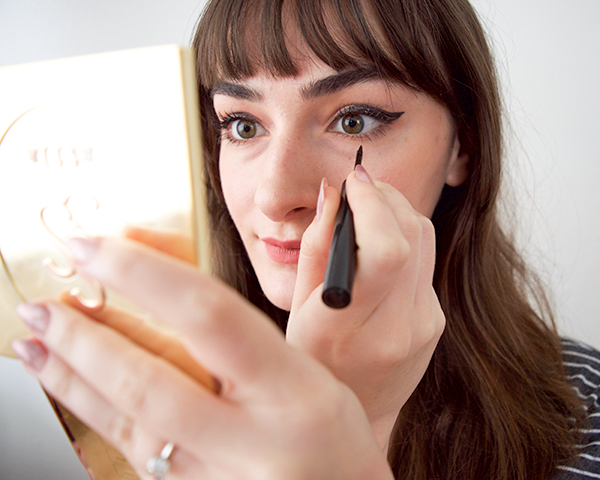 Line it up
To apply the dots you need to look straight on into your mirror. An angle up or down may end up with wonky eyeliner dots, or an off kilter position. Start with your most confident eye (we all have one) and slowly create a dot placed in a straight line underneath your pupil. How big or small the dot looks is totally up to you!
You should also keep in mind any under eye creases you have. If you have any creases under your eyes, place the eyeliner dots a little lower so they won't look disjointed. And don't worry if it isn't perfect, that's what makeup remover and cotton buds are for.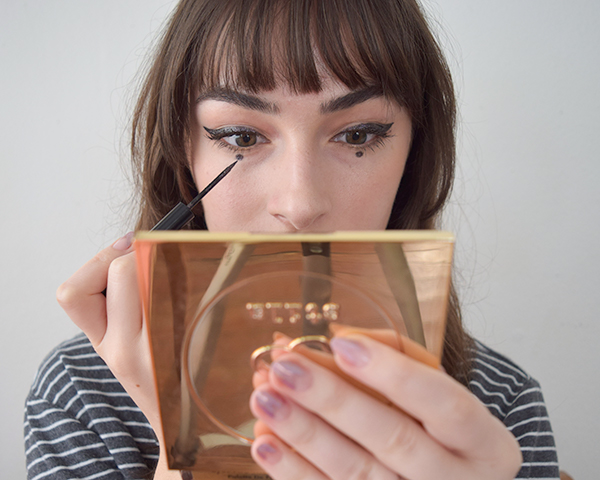 Match it up
The last step is the exact same as before but on your other eye. It gets just a little more complicated because you need to keep in mind not only creating another perfect dot, but making it the same size and placement as the other eye. Everyone's eyes are different, and most people's eyes aren't perfectly symmetrical to each other (this is why this step can be a pain). Do the best that you can with that mirror held straight on to match up those dots. And it's not a bad idea to have a the box of cotton buds on standby for any total redo's you may need. You can practice these new skills with our DIY matte eyeliner technique, too.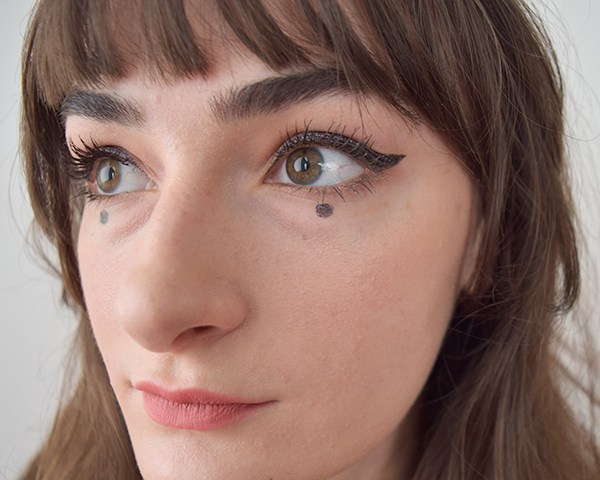 When it's all done it will be totally worth it to rock this high fashion, totally cool eyeliner dots look.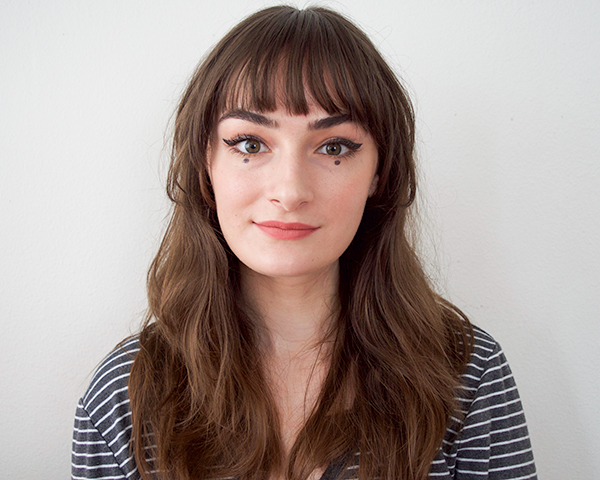 Love this article? For more beauty, style, travel, and trending topics check out The Luxury Spot on Facebook. Like us and we'll love you back!