Here's how to use prescription retinol with makeup (the right way).
Prescription retinol is some pretty powerful skincare magic. It can help amp up your anti-wrinkle, anti-acne, and anti gross blackheads skincare routine if you can get through the dreaded adjustment period. I won't lie, it sucks, but even lower dose OTC retinol eye creams can be great. I tried a prescription retinol a few years ago and had to stop because it was so uncomfortable. This time I've started again on the lowest possible level and I've still had some flaky symptoms.
If you're brand new to the prescription retinol life you need to see these tips on keeping your makeup looking flawless while you shed into your new skin.
First things first, you're probably going to have flaky skin, at least for a bit. I'm sure you've met someone who added prescription retinol into their routine and they instantly looked like a glowing angel. But board certified dermatologist Shari Marchbein, MD FAAD says to expect redness, dryness and flaking for up to four to six weeks. Dr. Marchbein also suggests to only use a retinol two to three times a week in cold weather which may trigger symptoms.
You can experience this wherever you apply your prescription retinol but many people, myself included, find the worst areas around the nose and mouth.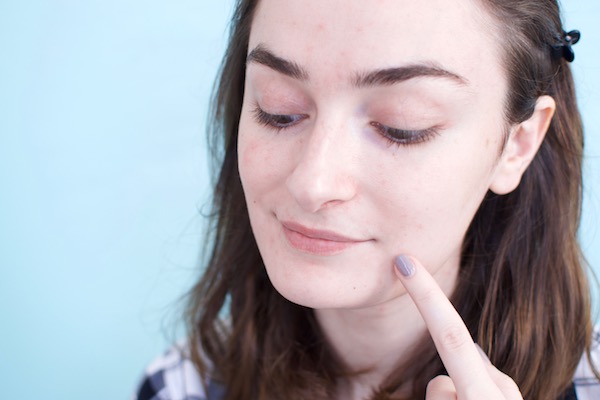 If it's really bad in one particular area, just don't apply the retinol there at all or as often.
Once that initial flakiness is done it should hopefully be smooth sailing. But you've got a month or more of having scaly skin to deal with and it's not the cutest thing ever. To help the transition Dr. Marchbein suggests giving your skin the hydration and gentle exfoliation it needs.
Opt for moisturizers with hyaluronic acid, ceramides, or both. They help the skin to repair and retain moisture so you don't feel like your face is actually a sandy desert. Dr. Marchbein's favorites are the Cerave Moisturizing Cream and Neutrogena Hydroboost. And, she says they can be used up to twice a day.
To get the flakes off before you put on makeup you may want to do some gentle exfoliation (with all the emphasis on gentle!). Dr. Marchbein suggests a gentle buff with a wet washcloth or a gentle scrub that contains an AHA or BHA exfoliating acid. She says to just keep in mind that "When using a retinoid, most of the other components of your skin care routine should be gentle or ultra-gentle to help soothe the skin."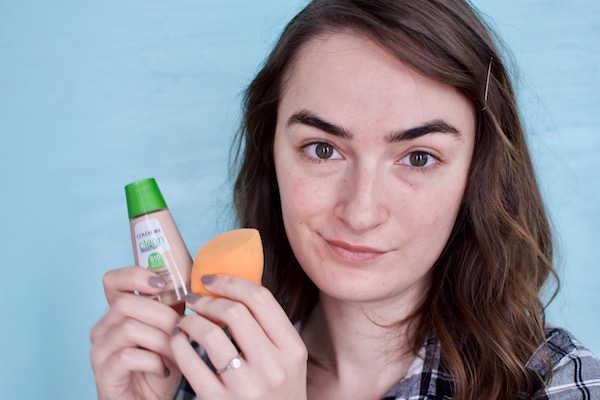 While you're still in the flaky and irritated stage, I've found that foundation can look pretty gross, to be honest. It sits on the different layers of your skin and makes the flakiness look worse. The best way I've found around this is using light, dewy foundation and applying with a dampened sponge. This helps to bounce the foundation over your skin (instead of buffing with a brush which can lift flakiness).
I've loved using BB creams more like the Dr. Jart Waterfuse BB. It's less coverage but it's super hydrating so my skin looks downright okay. You can work lighter coverage into these everyday makeup tips flawlessly, because after a few weeks of prescription retinol you'll need less foundation anyway.
Cream blush is also a must. I like to bop this in with the same sponge, or use your fingers! I've been going for more neutral blushes (unlike the bright pink I usually turn to) just in case any redness around my nose comes through the foundation. This dreamy cream blush is the Westmore Beauty Double Feature blush in Nude Pink.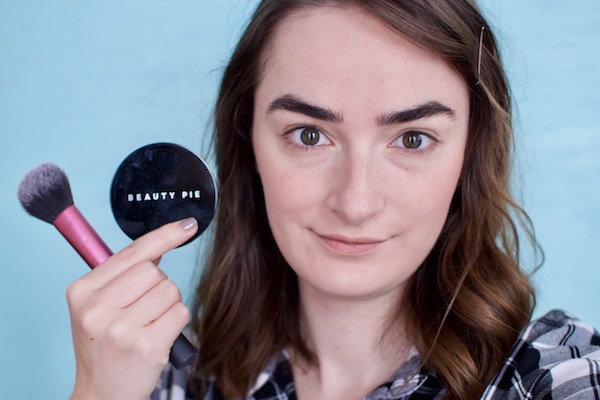 To make sure I stay glowing and not greasy I like a powder all over that isn't too matte. The Beauty Pie Radiance Powder in Soft Soul is in-between a matte and a glowing powder so it's perfect for this awkward skin transitional stage. It's similar to but not quite as glowing as the Hourglass Ambient Lighting Powders.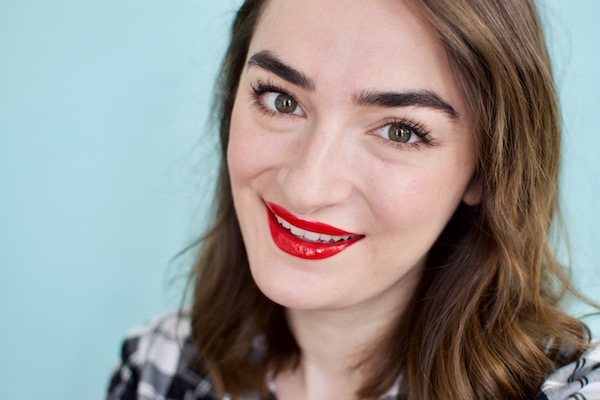 If all else fails? Pop on a bright lip and no one will notice if your skin is a little flakier than usual. This dreamy glossy red lip is the Clé De Peau Radiant Liquid Rouge Lip Lacquer in bright red.
Love this article? For more beauty, style, travel, and trending topics check out The Luxury Spot on Facebook. Like us and we'll love you back!