Ever wanted to party it up Flintstones-style? The Kamma Kagga Private Game Reserve in South Africa is a super unique, tranquil resort tucked away into the mountains of Western Cape.
The reserve is situated in the historical Cederberg Mountains, which were once home to traditional bushmen in the olden days, as evidenced by the rock art which dates back 6,000 years. If you have ever wanted to camp out in a cave, but fear all the creepy crawlies that go bump in the night, Kamma Kagga might be the perfect place for you. The reserve features cave suites, built into the very rock formations of the mountain. It also offers, spa treatments, tours of the surrounding winelands, 4X4 safaris, biking, hiking, and an open-air restaurant where you can eat amongst the natural scenery.
When it comes to a luxury African safari, it really doesn't get much better than Kamma Kagga. It is probably the only place I have come across where you can live like a caveman and a king at the same time.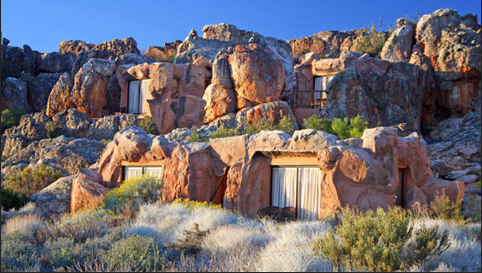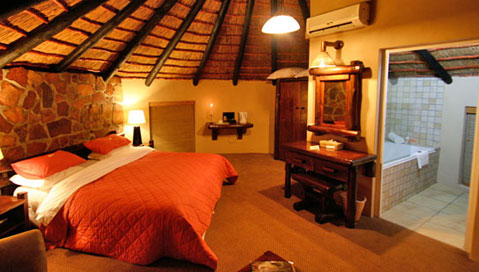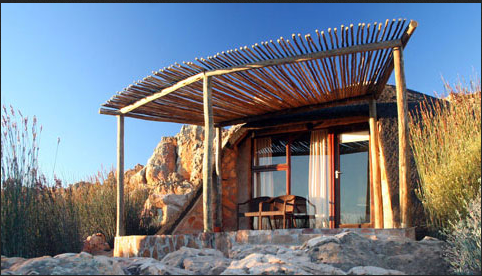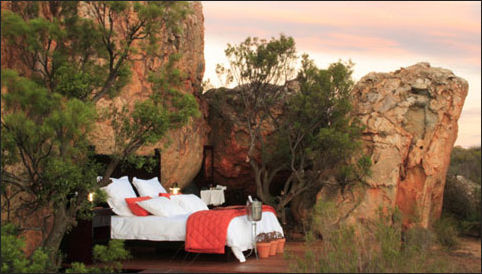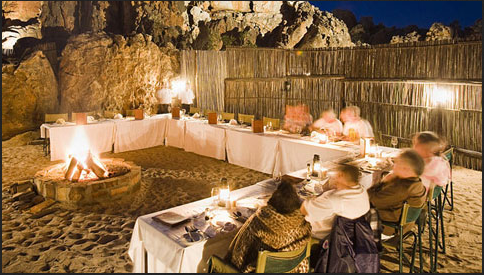 [
via
]