This chocolate pie is every vegan's dream! Make this or a vegan chocolate avocado cake for your vegan friends and never disappoint them again. Image and recipe via Food52.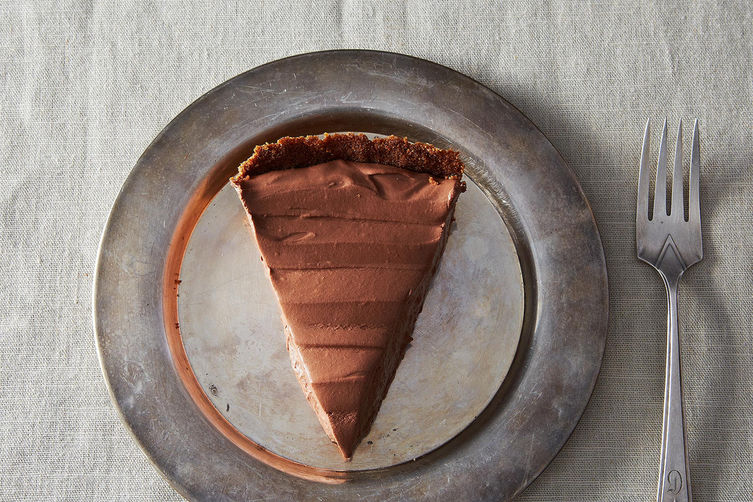 Ingredients: 
Vegan Chocolate Pie
112.3-ounce package of extra firm, silken tofu
1 1/2teaspoon vanilla extract
3tablespoons almond, rice, or soy milk
1pinch sea salt
2tablespoons maple syrup (or to taste)
1 1/2cup vegan dark chocolate chips (semi-sweet)
1easy vegan graham cracker crust, recipe to follow
Easy Vegan Graham Cracker Crust
12graham cracker sheets
2tablespoons organic brown sugar
1/4cup melted coconut oil
For instructions, click here.