Vegan Jello shots exist, but not with regular ole' Jello
If you're looking to get your party on sans all animal products and byproducts, cool, join the masses. Veganism is a growing movement (can we thank Beyonce and vegan Halo Top Creamery flavors for that, or what?), and it doesn't stop at shots. Here's how you can make vegan Jello shots in a snap without any major fuss, hassle, or budget.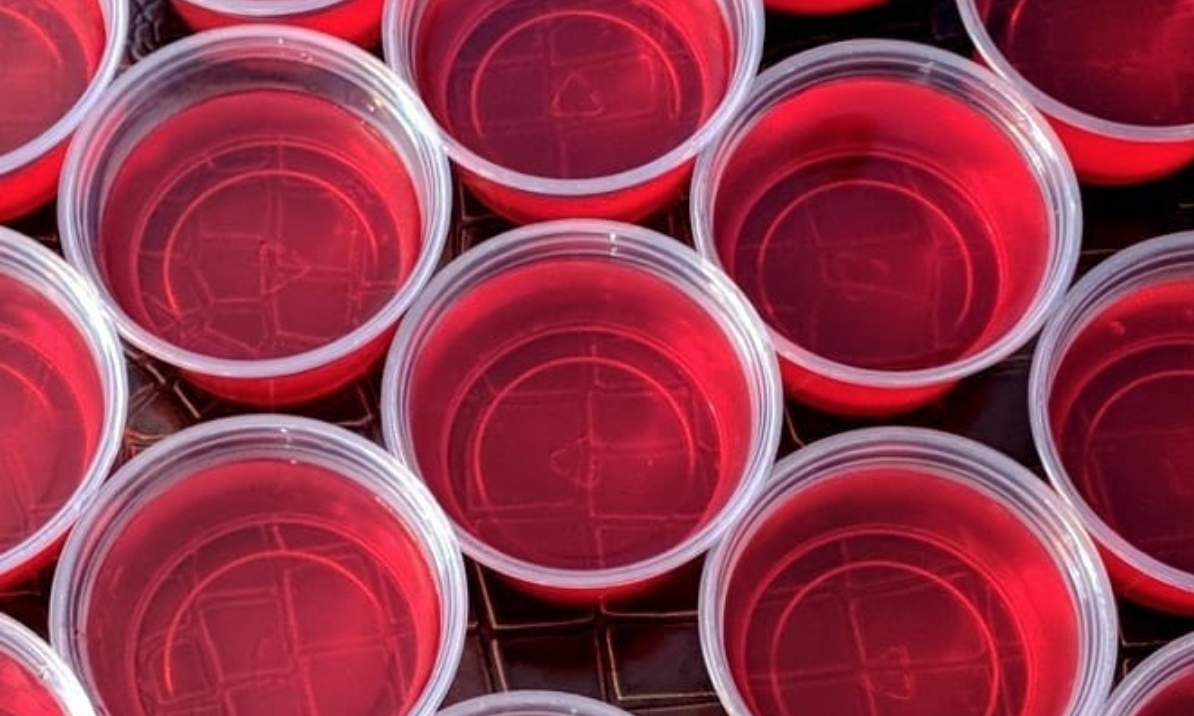 The key to making great vegan Jello shots a reality is swapping the typical Jello and other name brand gelatin packets for totally-vegan Simply delish Natural Jel Dessert packets. They're the key to vegan Jello shots because the gelatin powder itself is vegan, whereas most other brands are made of beef and pork bones (yeah, really).
You'll need the following ingredients:
3 ounces of whiskey (check out these health benefits of whiskey while you're at it)
Water (8 ounces to boil and 5 ounces cold)
1 box of Simply Delish Jello mix in the flavor of your choice
Directions:
Mix the boiling water with the box of Simply Delish Jello mix and then add the cold water, whisk briskly. Add the whiskey, continue to whisk for 30 to 60 seconds until you feel the mixture thickening. Pour into shot molds, and enjoy on your next night out with friends, which thankfully science just proved is a good idea.
Voila!
Love this article? For more beauty, style, travel, and trending topics check out The Luxury Spot on Facebook. Like us and we'll love you back!