Who needs Jesus when you have science, #amiright? Apparently things are getting biblical in the world in more ways than one, as we are nearing the brink of the apocalypse (AKA the Jennifer Lawrence backlash) and some crafty start-up inventors in Napa Valley have created a bottle that turns water into wine in just three short days.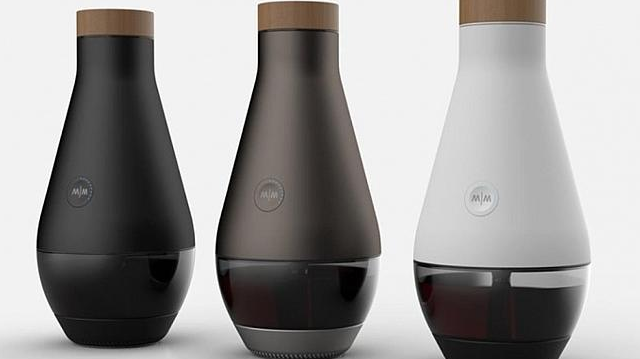 The Miracle Machine uses sachets and water to speed up the fermenting process, and create world class vintages in record time. There is also an app that walks you through the process, in case you were worried that technology is taking over the world or anything. They are starting out with six flavors, and plan to add up to 10 more flavors over the next few months. The second they create a Franzia boxed wine flavor in white zin, I am all jumping onto this bandwagon so hard I will probably shatter my pelvis.
$499 gets you one Miracle Machine, and all the vino you could drink. I do wonder though, how creationists are going to deal with this new development. I feel like science just told religion to take a seat.

[
via
]