Yeah, pumpkin spice makeup is a thing. Embrace your inner basic.
You read that right! This year we're ignoring the pumpkin spice induced eye rolls and going all in. Grab your favorite PSL or a big ol' slice of pumpkin pie and settle in for the best pumpkin spice makeup.
To try and keep the look as wearable as possible we're suggesting keeping the look subtly pumpkin spice monochromatic.
Base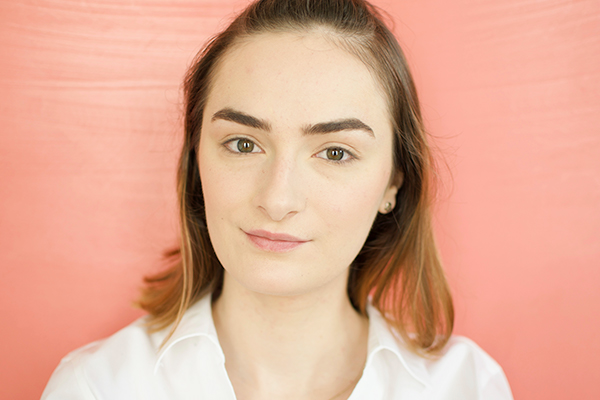 Orange tones in makeup don't work for everyone. If your skin has a lot of natural redness we suggest going in first with a high coverage foundation to even things out and to keep you from looking like a literal pumpkin.
We used the Laura Mercier Flawless Fusion Foundation (which is very high coverage) and Laura Mercier Secret Camouflage Concealer to make sure every spot or redness was 100% covered.
Blush and Bronzer
First stop, blush. We're using this NYX cream blush in orange to apply a light flush over the cheek. This shade works well for many skin tones because you can apply it lightly to pale skin for a likewise light blush, or you can layer it up for a stronger color on deeper skin tones.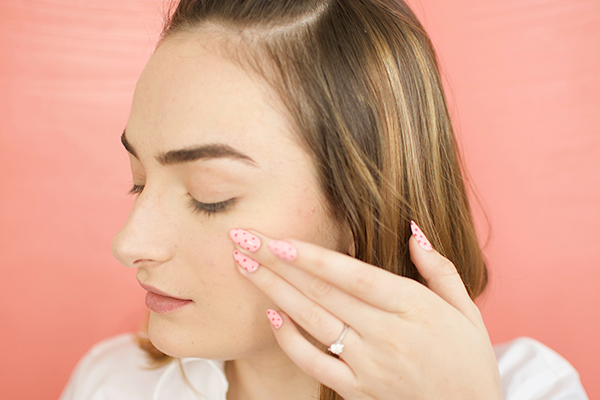 Apply with fingers or a Beauty Blender for an even, blended blush. The reason we suggest doing blush first is because it can get out of hand really quickly. If you accidentally go a little too hard on the orange blush, you'll probably want to skip the pumpkin spice makeup on the eyes. You can always combine the whole thing with black lipstick for a Halloween-approved look.
A couple more orange blush recommendations are: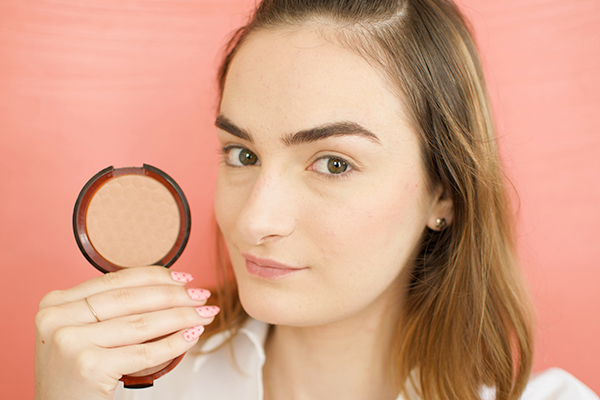 To add definition without getting too orange, apply a neutral or cool toned bronzer everywhere you would normally bronze. We're using The Body Shop Honey Bronzer. You can also take the bronzer over the orange blush to get more of those pumpkin spicy vibes as opposed to just pumpkin.
Eye Makeup and Lip Options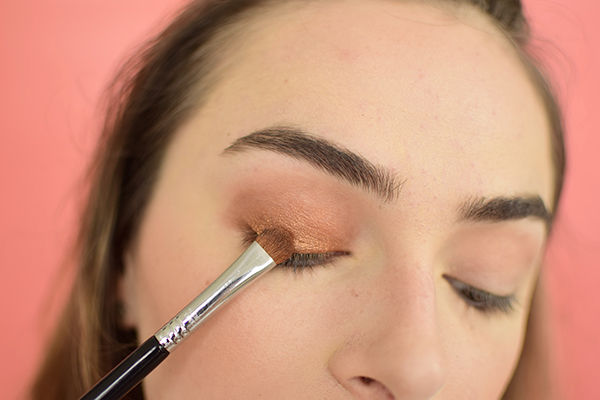 To wrap up this look we're applying a wash of metallic copper over the lid. Copper works well for this pumpkin spice makeup look because of the obvious orange tones are in a more wearable, everyday shade. If copper is still a little too far out of your comfort zone, try a bronzier shade instead. This isn't nearly as daring as glitter eyebrows, so don't worry.
Apply your eyeshadow to the lash line with a firm packing brush and work your way upwards to blend out.
Finish up with a little liner and mascara and you're good to go! We're going for black liner to get Halloween vibes but a brown liner would be more wearable for the office.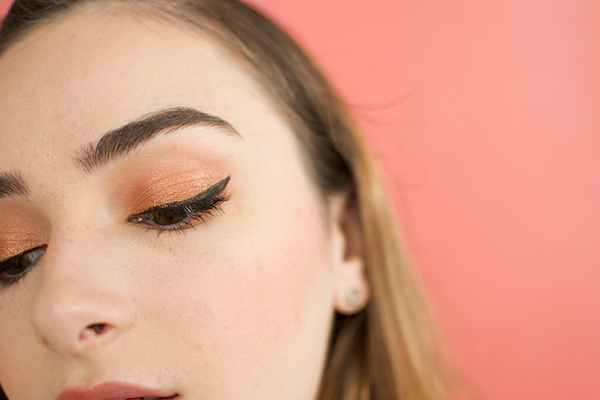 We topped off this look with a shimmering honey lip balm, Lipstick Queen Queen Bee Lip Treatment, to seal the deal. A nude shade would also work, just keep it in the muted peachy range to stick to the theme.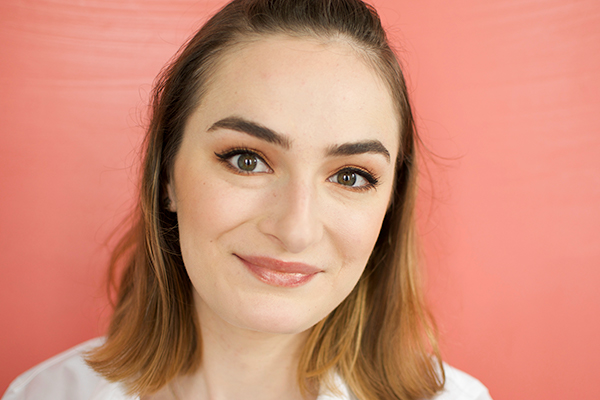 Love this article? For more beauty, style, travel, and trending topics check out The Luxury Spot on Facebook. Like us and we'll love you back!