Teledisko is a the world's smallest nightclub and used to be a phone booth.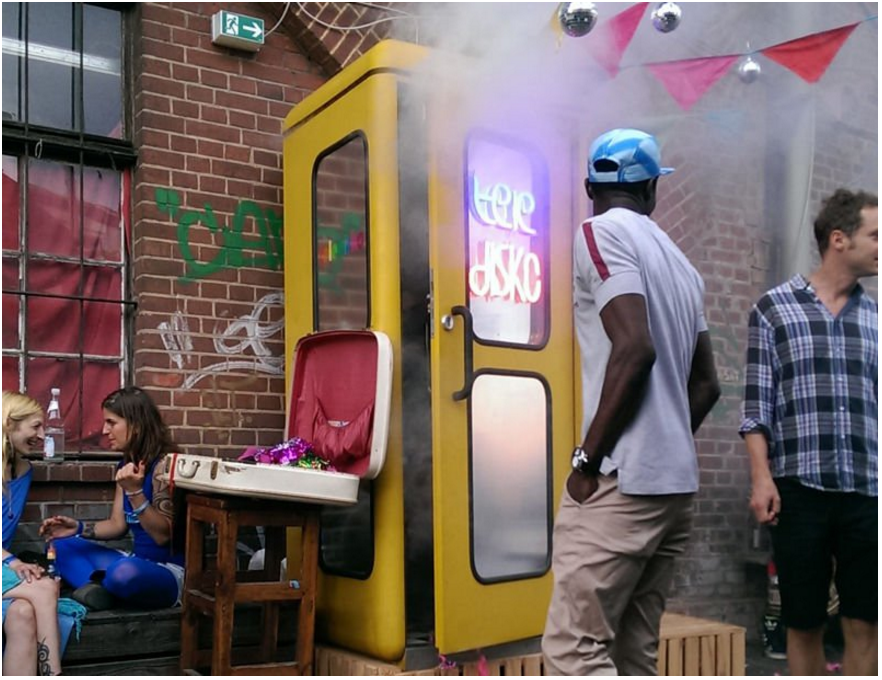 As I get older, I find that when I do go out, I primarily just like to party with a close circle of friends. It's about the music and catching up instead of the seeing and getting seen that it used to be. Gone are the days when I would say out until 4 AM hunting for men like a 3rd world politician chasing an endangered African elephant. Gone also, are the days when going to a huge club with crazy lights and music appealed to me, even a little bit. Teledisko is probably the perfect place for me to go, though (is there a gray in my beard? I think that was wisdom). It used to be a phone booth, so you know it's super tiny. Also, there is only enough room for you and your closest friends, so that's a plus. Just like the Manhattan 'satisfaction' booth, it's a clever way to make use of phone booths, which have become pretty pointless.
The private club is coin-operated, and once you've paid the entrance fee with your closest friends you can listen to all your favorite music. It has strobe lights, a disco ball, and a smoke machine, as well as video and photos so you can commemorate your night out with friends.
READ MORE: A Rustic Rooftop Cabin in Manhattan?
There are currently only three Telediskos: two in Berlin, and one you can rent out for your own private parties.
All I can say is, that in a world where phone booths are quickly becoming obsolete, its nice to see people repurpose them into something that would be awesome to do something other than drugs in. Also, if you're one of the crazies doing drugs in the phone booth near my street corner uptown, PLEASE STOP THAT.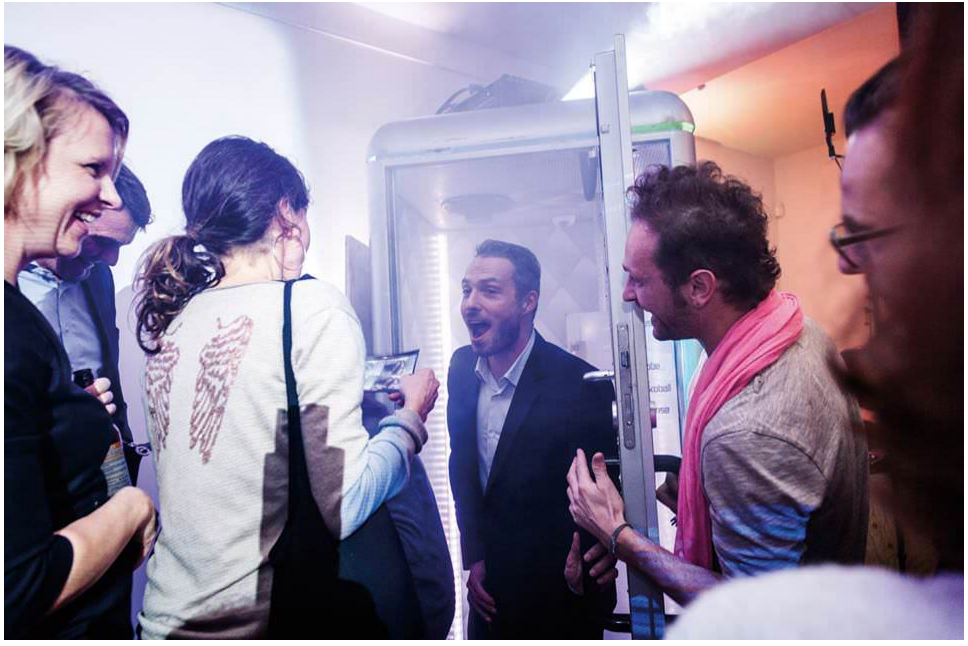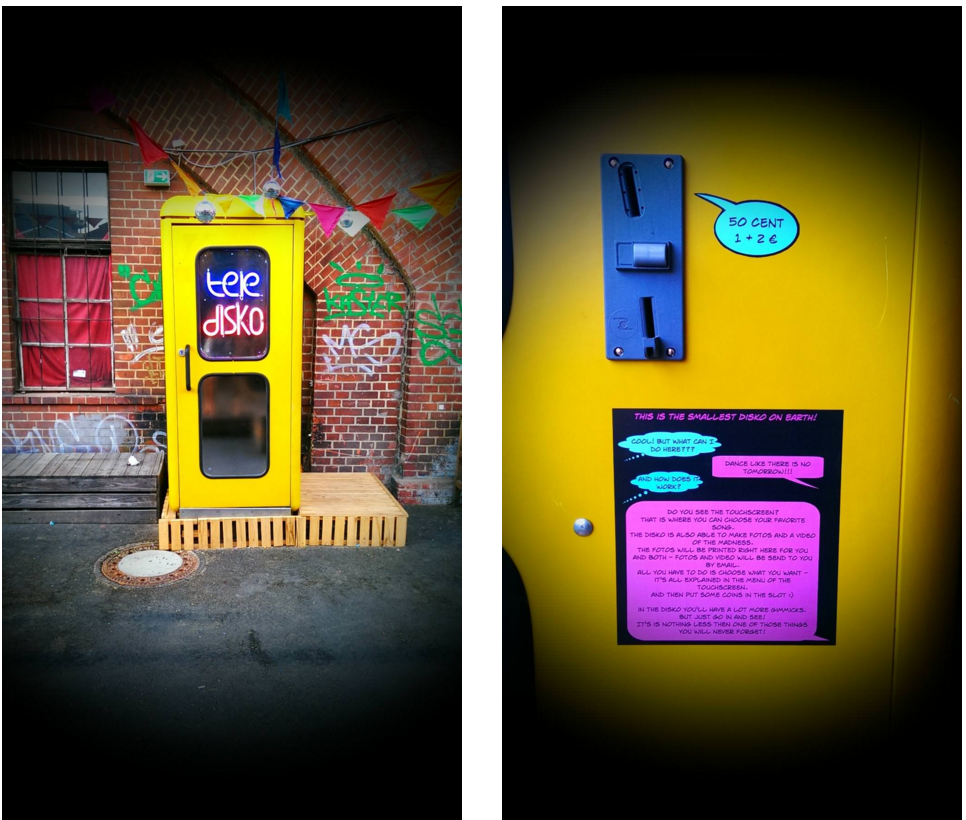 [
via
]