Personally, I've never been one of those people that participates in sports or really invests to much into things of that nature. When I was younger, I did a lot of yoga but that was mostly because I had a free gym membership and I thought it was chic.
READ MORE: 20 FOODS THAT DROP WEIGHT FAST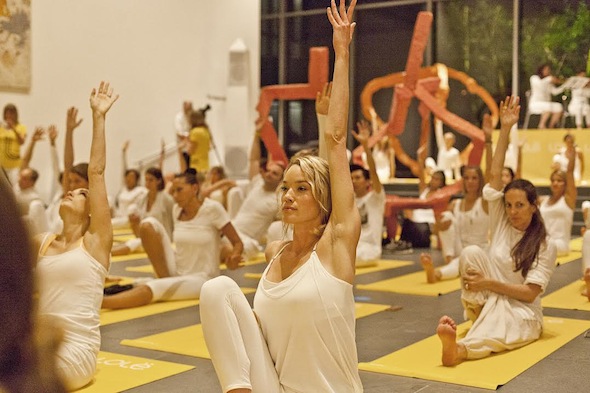 Just last night I experienced something truly amazing. A once in a lifetime experience, really. I was able to get back to my center in the middle of the Modern Museum of Art. MoMA houses some of the world's most priceless works of art and I was in the middle of it all. It took me a while to really get the groove back but halfway through the hour long class, I was able to really let some tension out. We were led by Colleen Saidman Yee, Elena Brower and Rodney Yee. Each move was done to the sounds of a group of string musicians and it was beyond soothing.
What's really so special about the Lolë' WHITE Tour is that everyone is asked to dress in white. There's something that sets your mind at ease as you look around the room and realize that everyone is wearing the same thing. It easily levels out the playing field in terms of experience.
As for me, it truly was an amazing experience that I would definitely do again if given the opportunity.