Kale, meet Italian food. Italian food, meet kale. The two don't usually go together, but in this recipe, they make an excellent pair. Plus, it ups the nutrient quotient in your traditional stuffed shell recipe. Recipe and image via Edible Perspective.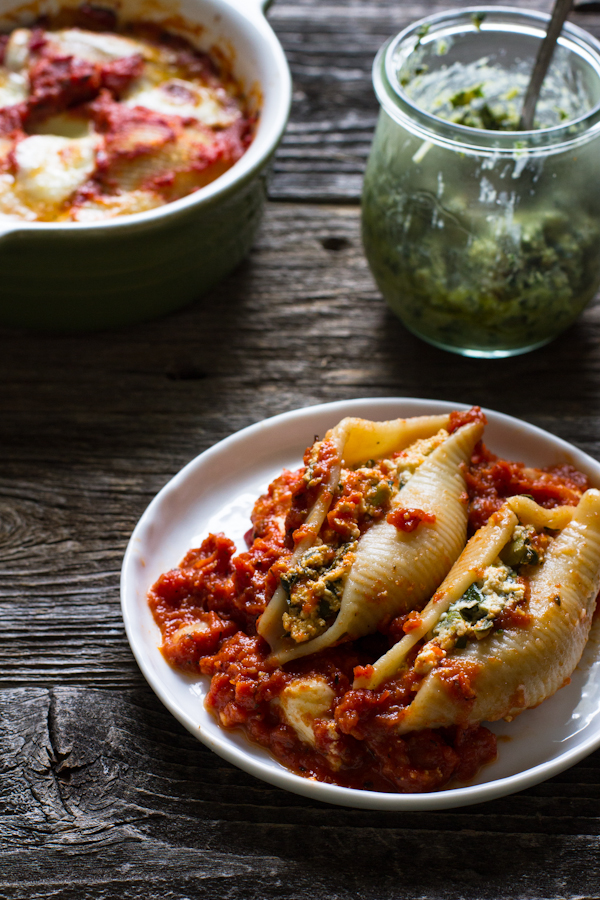 Ingredients:
1 box gluten-free jumbo pasta shells
2 1/3 cup full-fat ricotta cheese
1/2 tablespoon ghee/oil
2 cups finely chopped lacinato/dino kale, lightly packed
1 1/4 cups chopped asparagus, 1/4-inch pieces
1/2 cup shredded parmesan cheese
1 tablespoon chopped fresh basil
1/2 teaspoon garlic powder granules
1/4 – 1/2 teaspoon salt + black pepper
~8oz fresh mozzerela, cubed
~48oz thick marinara sauce
pesto, optional
For preparation instructions, click here.