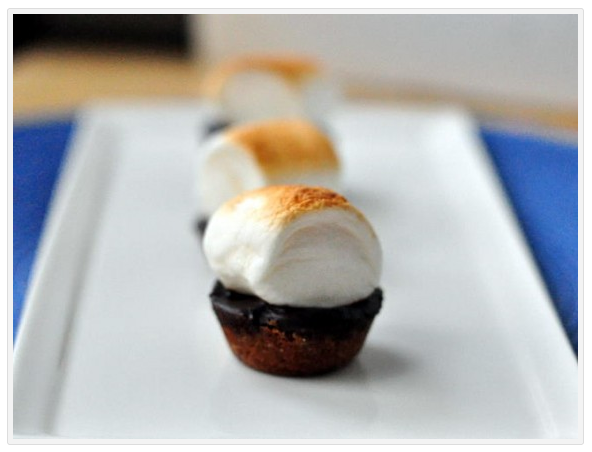 These are overwhelmingly kyoot & delicious.
Baby S'mores
Ingredients
1 c graham cracker crumbs, fine
1/4 c melted butter
1/4 c sugar
1/2 tsp vanilla
1 c chocolate filling* (either chocolate chips or cream)
24 marshmallows
Instructions
In a bowl, combine the butter, graham cracker crumbs and vanilla.
Place two teaspoons of mixture in each compartment of a NON-STICK mini muffin pan.
Press down each crust firmly.
Bake at 350 for 6-8 minutes
Top with chocolate chips or chocolate ganache
Top with marshmallow
Place under broiler for 15-20 SECONDS, watching carefully.
Place in fridge to cool, and allow chocolate to set.
Remove by sliding a knife around edges, and pop out.
Photo/Recipe source: TheVillageCook.com