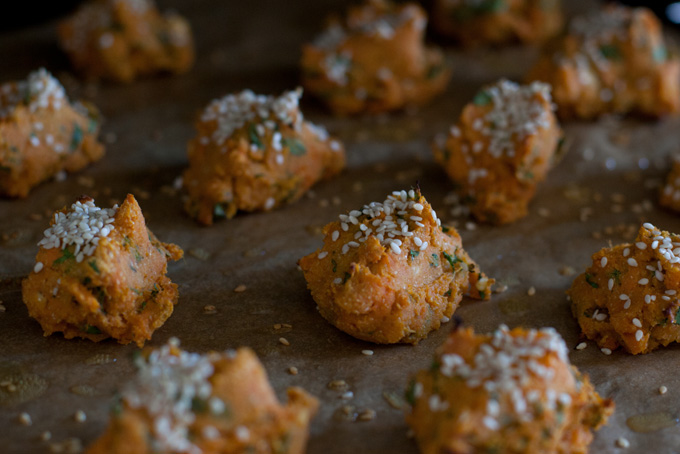 This is the non-fried, more nutrient-rich version of one of the best foods ever. Sweet potatoes give it a little something special. Recipe and image via 101 Cookbooks.
Ingredients:
2 medium sweet potatoes (orange inside), around 700g or 1 1/2 pounds in total
1 1/2 teaspoons ground cumin
2 small cloves of garlic, chopped
1 1/2 teaspoons ground coriander
2 big handfuls of fresh cilantro/coriander, chopped
Juice of half a lemon
a scant cup (120g) chickpea flour
a splash of olive oil
a sprinkling of sesame seeds
salt and pepper
For preparation instructions, click here.