Blueberry and maple sounds like a cold weather combo, but it's been warm weatherified in ice cream soda form. I'm loving this recipe because each of its components are totally homemade! Recipe and image via Hungry Girl Por Vida.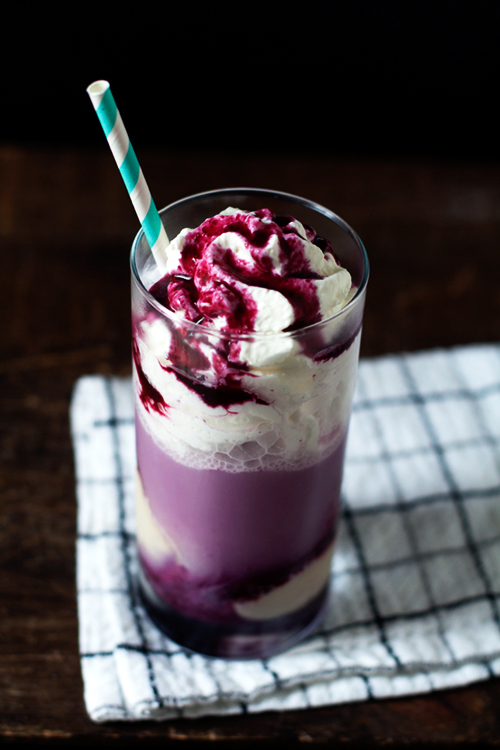 Ingredients:
2-3 medium scoops of maple ice cream (recipe below)
several tablespoons blueberry syrup (recipe below)
soda water
whipped cream (optional)
Maple Ice Cream:
1 1/2 cups pure maple syrup
2 cups milk
1 cup cream
4 teaspoons cornstarch
1/4 teaspoon salt
3 Tablespoons cream cheese, softened
Blueberry Syrup:
1 heaping cup of blueberries, rinsed and dried
1/2 cup sugar
2 teaspoons lemon juice
For preparation instructions, click here.