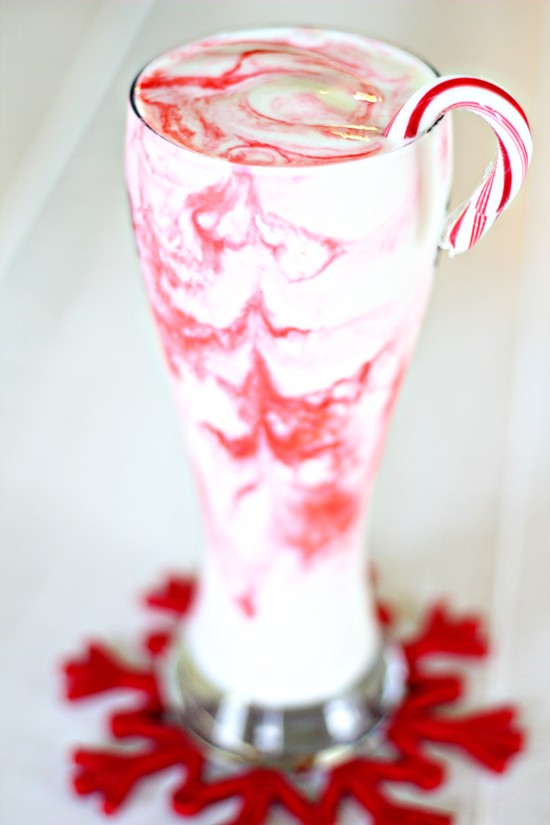 This is an even better way to say "Merry Christmas" than the Kardashian Christmas card – but than again, what isn't? If you're looking for a dessert that's essentially the holidays in a glass, you've come to the right place. Oh, and it's a little healthy, too! Recipe and image via Dashing Dish.
Ingredients:
1/2 cup low fat cottage cheese
1 scoop plain or vanilla protein powder
2-5 peppermint extract
2-3 packets Stevia
1 tbsp Sugar-free instant vanilla pudding mix (dry)
5-10 ice cubes – depending on how thick you like it
4-6 oz cold water
A few drops red food coloring for candy cane swirl!
For preparation instructions, click here.