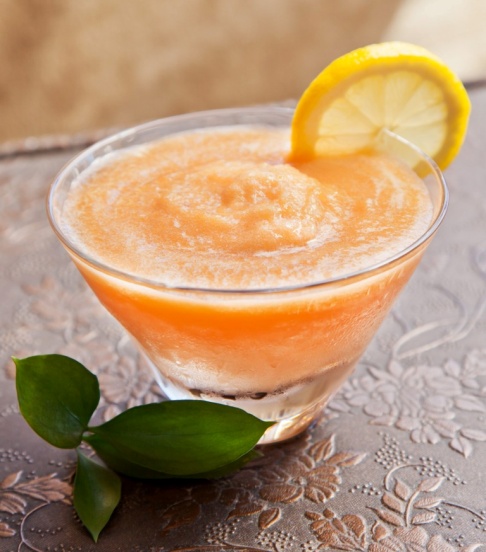 It's Friday. It's summer – and you know what that means: daiquiri time. Try something different today by adding cantaloupe. It's super delish!
Ingredients
1 ½ oz. Numi Emperor's Puerh Tea
1 ½ oz. Van Gogh BLUE Vodka
3 oz. Frozen Cubed Cantaloupe
1 oz. Coconut Milk
Splash of Lemon Juice
Directions
Steep tea at 4X normal strength for 2 minutes, then remove tea bag and chill liquid for later use. Combine and blend ingredients in blender, adding a splash of lemon for each serving.
Serve on the rocks, garnish with Lemon Wedge.