Cilantro Lime Chickpea Salad has all the makings of a summer meal: not too heavy, plenty of fresh flavors, and a healthy dose of protein. Make it for a refreshing lunch or dinner. Recipe and image via Heather's Dish.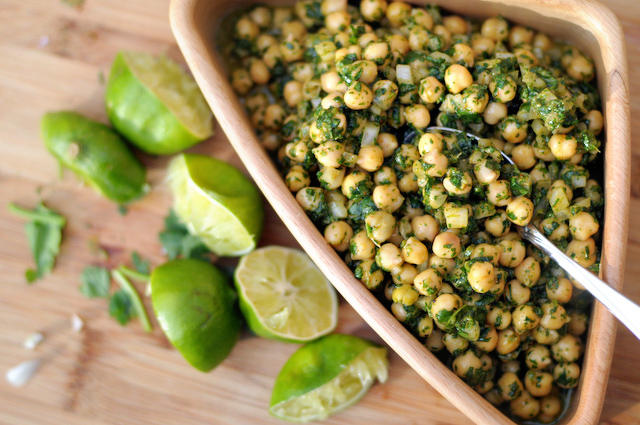 Ingredients:
2 cans chickpeas, drained and rinsed
4 loosely packed cups fresh spinach
1/2 onion, chopped small
juice from 4 limes
1 bunch of cilantro (about loosely packed cup)
3 Tbsp sugar
2 Tbsp dijon mustard
2 cloves garlic, finely minced or grated on a microplane
1/2 Tbsp chili powder
1/2 cup olive oil
For preparation instructions, click here.