Crispy salt and pepper french toast is the solution to a sweets-averse person's brunch qualms. Plus, it's an excellent way to incorporate even more sriracha into your life than there already is. Recipe and image via Food52.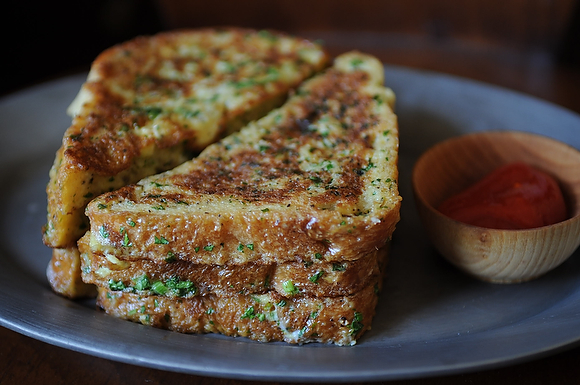 Ingredients:
5 eggs
3 tablespoons half-and-half
1 teaspoon salt
2 teaspoons black pepper
1 1/2 tablespoon green onions, finely chopped (optional)
1 1/2 tablespoon cilantro, finely chopped (optional)
vegetable oil
butter
8 (1/2″) slices day-old bread*, cut on the diagonal
Sauce:
Ketchup
Sriracha
For preparation instructions, click here.