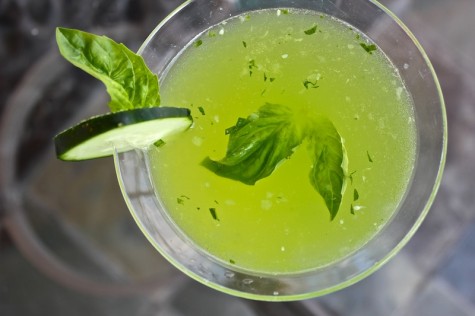 Happy St. Patrick's Day! Assuming you're still sober enough to be reading this, here's a green martini recipe to help remedy that pesky sober situation.
Ingredients
Serves 2
4 oz Vodka
1 oz St. Germain
1 oz Vermouth
¼ Large Cucumber (peeled, seeded, diced)
6 Large Basil Leaves (chopped medium-fine)
¼ Lime Juice
Directions
Muddle cucumber, lime juice, and basil together in a cocktail shaker.
Add vodka, St. Germain, and vermouth.
Fill with ice and shake well.
Strain into a martini glass.