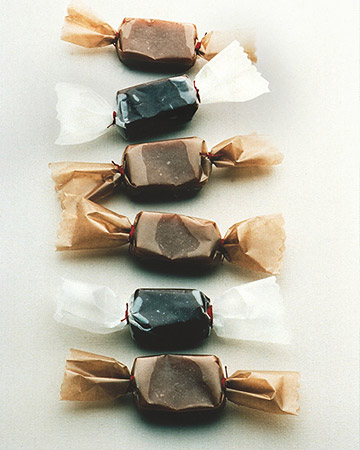 I can't think of a better way to end a Monday than with candy. These sweet gems of chocolatey caramel are easier to make than you probably think. Recipe and image via Martha Stewart.
Ingredients:
4 cups heavy cream
2 1/2 cups light corn syrup
4 1/2 cups sugar
1/2 teaspoon salt
1 pound plus 2 ounces bittersweet chocolate, chopped in small pieces
1/2 pound (2 sticks) unsalted butter, cut into 16 pieces
Vegetable-oil cooking spray
For preparation directions, click
here
.