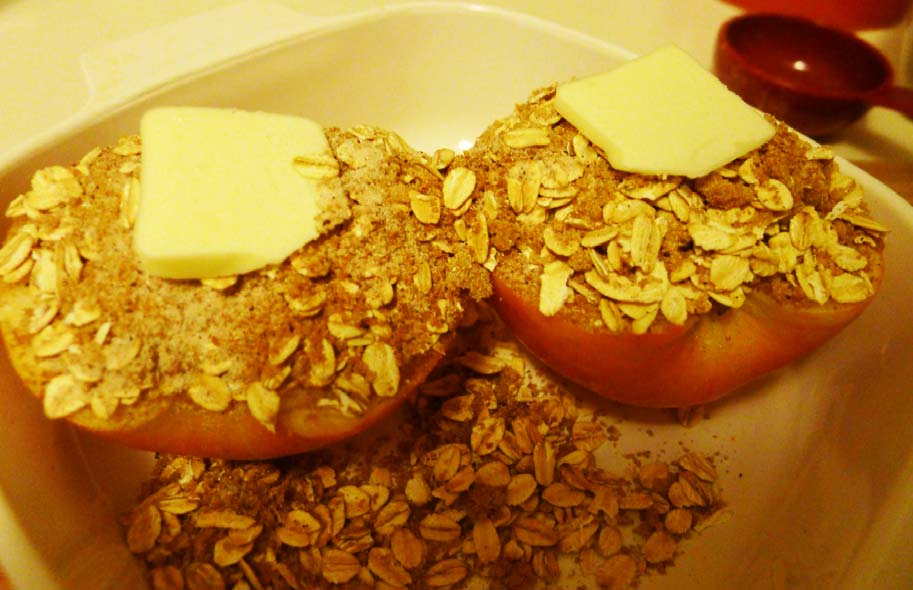 Emily's Apple Crisp for Two
Recipe via The O-Town Scene
INGREDIENTS
One apple
1/4 brown sugar
1/4 white sugar
1/2 cup oats
1/4 tsp. cinnamon
1/8 tsp. ground cloves
1 tablespoon butter
DIRECTIONS
Preheat oven to 350 degrees.
Slice the apple right down the middle from the top to bottom.
Scoop out the seeds and parts that you wouldn't want to eat from the center.
Lay side by side in a small baking dish.
In a bowl, mix together the sugars, oats and spices.
Cover the apple halves with the mixture, and top each with half a tablespoon of butter.
Cover with foil, and bake for 20 minutes.
Turn the heat up to 450 degrees, and bake for an additional 10 minutes uncovered, this will lightly toast the top of your crisp.
Serve with a scoop of good old vanilla ice cream and enjoy.