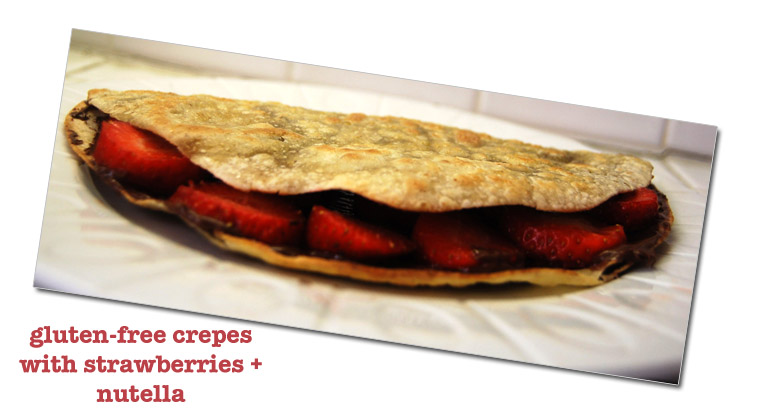 Gluten Free Crepes with Nutella and Strawberries
Ingredients:
Brown Rice Tortillas
Nutella
Strawberries
Directions:
Put the stove on a low flame and place your brown rice tortilla into the pan. Just keep it there for a bit and then flip it in order to soften and warm it up.
Place the tortilla onto your plate and take some nutella and spread it on the tortilla.
Add some freshly sliced strawberries and place them on top.
Fold it up any way you like and enjoy.