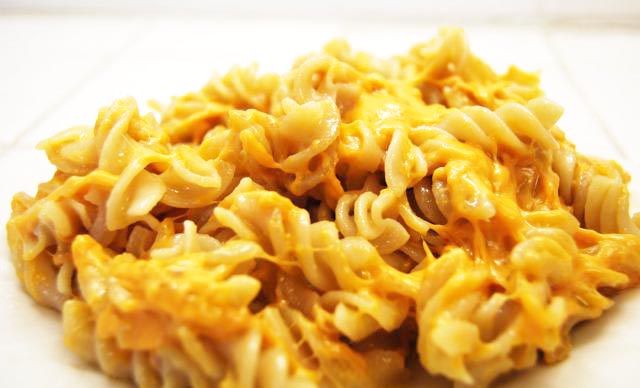 Gluten Free, Dairy Free Mac and Cheese
Ingredients:
½ bag of Brown Rice Pasta
1 cup of Daiya Cheese
1/4 cup of Olive Oil
Salt
Directions:
Boil water in a pot with a pinch of salt.
Add pasta to the boiled water and add a teaspoon of olive oil.
Strain it when done.
Put into a pan with 1/4 cup of olive oil and stir.
Add cheese and a teaspoon of salt into the mix and stir it all in together.
Once all melted well serve and enjoy.