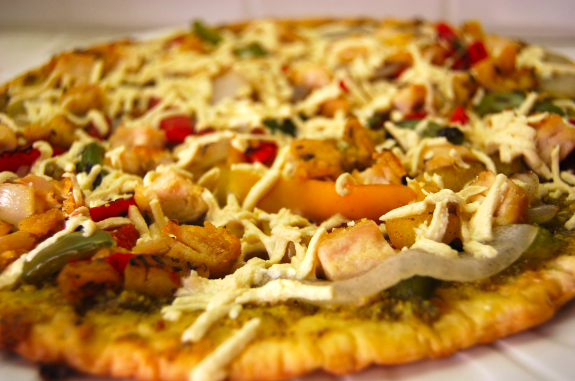 Gluten Free Dairy Free Pesto Pizza
Ingredients:
Gluten Free Pizza Crust
1 cup of pre cooked Chicken
1 cup of Daiya Cheese
3 spoons of Pistachio Pesto
I Red Pepper
1 Green Pepper
¼ Onion
Olive Oil
Preheat the oven at 350 degrees.
Take your pizza crust and brush some olive oil on top
Get your pistachio pesto and spread it on top.
Then place the rest of your toppings on.
20 to 25 minutes in the oven and it ready to eat. Delish!!