This grilled peach and burrata crostini is the perfect appetizer. Combine it with this raspberry fig prosecco punch and you are set. Recipe and image via Spoon Fork Bacon.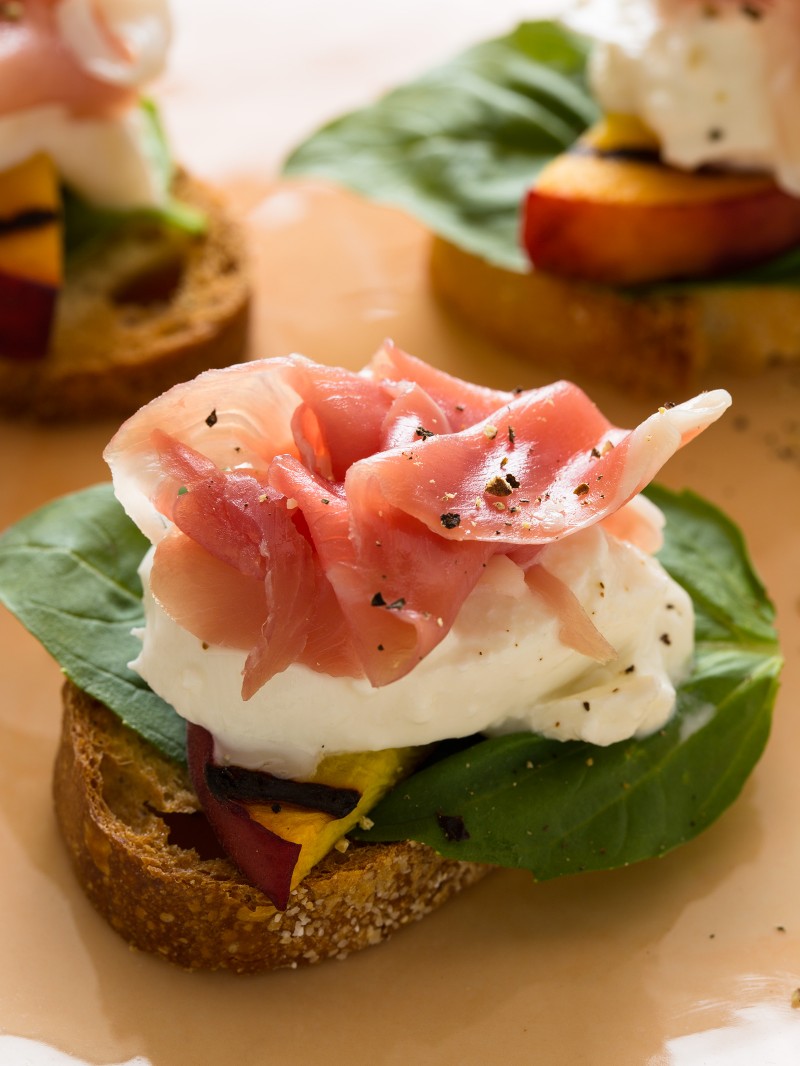 Ingredients
3 1/2 tablespoons extra virgin olive oil
1 French or sourdough baguette, sliced into 1/4" pieces
1 bunch basil leaves
2 balls burrata cheese
4 peaches, sliced and pitted
4 ounces thinly sliced prosciutto
salt and pepper to taste
balsamic vinegar, optional
For instructions click here.