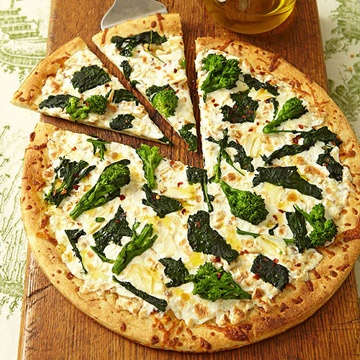 This broccoli rabe and smoked mozzarella is looking pretty heavenly on this Sunday evening. It isthe last day of the weekend after all, so it's our last chance to indulge. Serve with a side of fresh tomatoes, peppers, and carrot crudité, and some red wine and you're good to go for a delicious Sunday night dinner in.
Ingredients:
1small bunch broccoli rabe
1tablespoon  plus 1 teaspoon extra-virgin olive oil
4cloves garlic, thinly sliced
1cup  shredded smoked mozzarella
112 inch  Boboli thin-crust pizza shell
For directions click here.
Image [ via ]