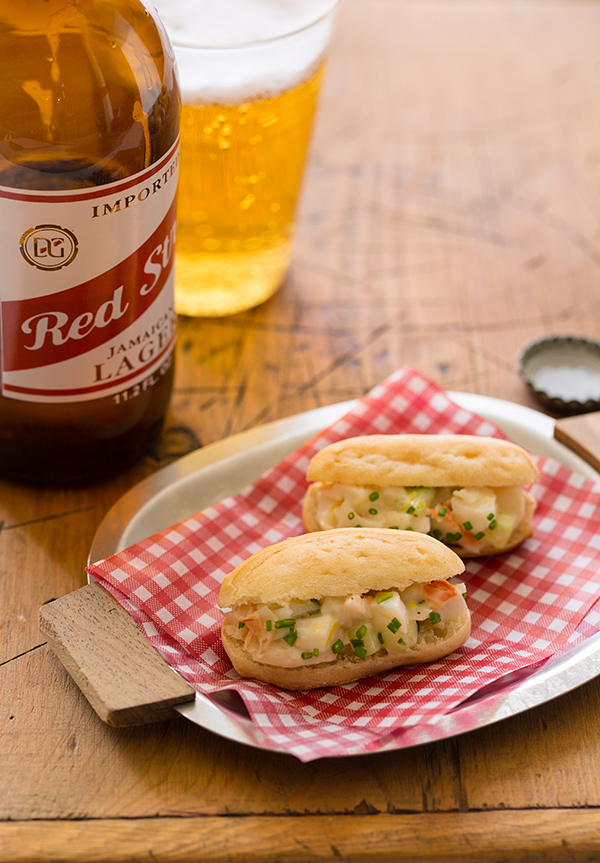 If you're like any of us here at The Luxury Spot, then you're on a strict Halloween diet (or "Shalloween" as Gary aptly deemed it). This means that until October 31st, microscopic food = good food. Here is a miniscule take on a delicious normal-sized favorite. Recipe and image via Spoon Fork Bacon.
Ingredients:
easy mini baguettes:
all purpose flour for dusting
6 frozen Parker House rolls, thawed and each divided into thirds
12 ounces poached lobster meat, diced
3 1/2 tablespoons diced hothouse cucumber
2 1/2 tablespoons mayonnaise
1/2 lemon zested and juiced
2 teaspoons thinly sliced chives, plus more for garnish
2 1/2 tablespoons salted butter, melted
salt and pepper to taste
For mini baguettes: Preheat oven to 350°F. Roll each piece of dough into a small, 2"x 1/2" loaf and place onto a parchment lined baking sheet. Bake mini loaves for 12 to 15 minutes or until golden brown and fluffy. Set aside and allow baguettes to cool before slicing in half and assembling. (Tip: The baguettes can be made up to three days ahead of time and kept in an airtight container. They can be warmed in the oven at 200°F for about 10 minutes before using.)
For the directions on how to make the filling, click here.