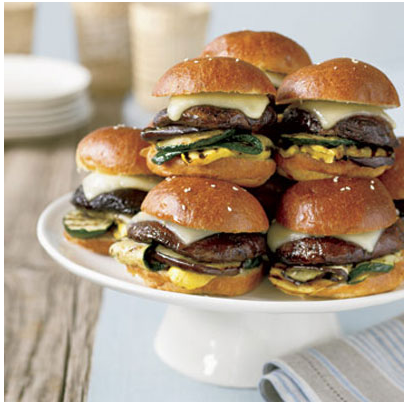 photo credit: charles schiller
Commonly known as sliders, I'd take a guess that the veggie guests for your Memorial Day BBQ today mighhhhht just love you forever if you made these.  The carnivores, too.
Mini Portobello Burgers
Ingredients via Country Living from Delish.com
Ingredients:
12 medium portobello mushrooms
2 small Italian eggplants
2  yellow squash
2  zucchini
1/2 teaspoon(s) sea salt
12  mini brioche buns or dinner rolls
1 1/2 teaspoon(s) sesame oil
1/2 teaspoon(s) sesame seeds
9 ounce(s) swiss cheese, thinly sliced.
Find the directions on Delish.com