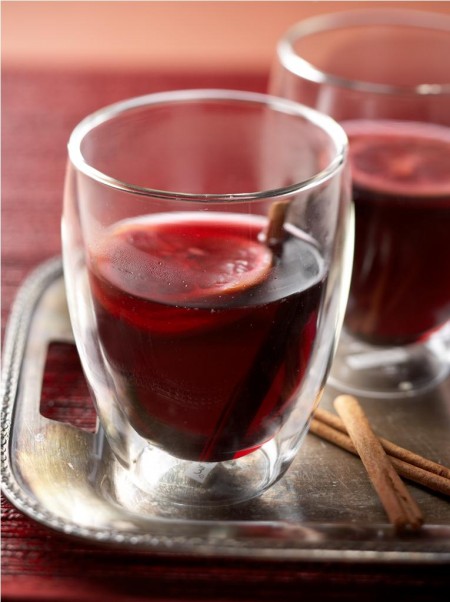 Still looking for last minute holiday drink ideas? Here's a new and unexpected drink that only takes about 25 minutes to fix up. You're going to want to get some mugs.
Ingredients
1 pint cranberry juice cocktail
1 cup water
3/4 cup sugar
2 Spice Islands Cinnamon Sticks
1 bottle (4/5-quart) burgundy wine
Directions
Combine cranberry juice, water, sugar, cinnamon sticks, whole cloves, lemon slices, and wine in a large saucepan. Bring to boiling. Reduce heat. Cover and simmer 15 minutes.
Remove cinnamon sticks and cloves with slotted spoon and serve hot, in mugs.